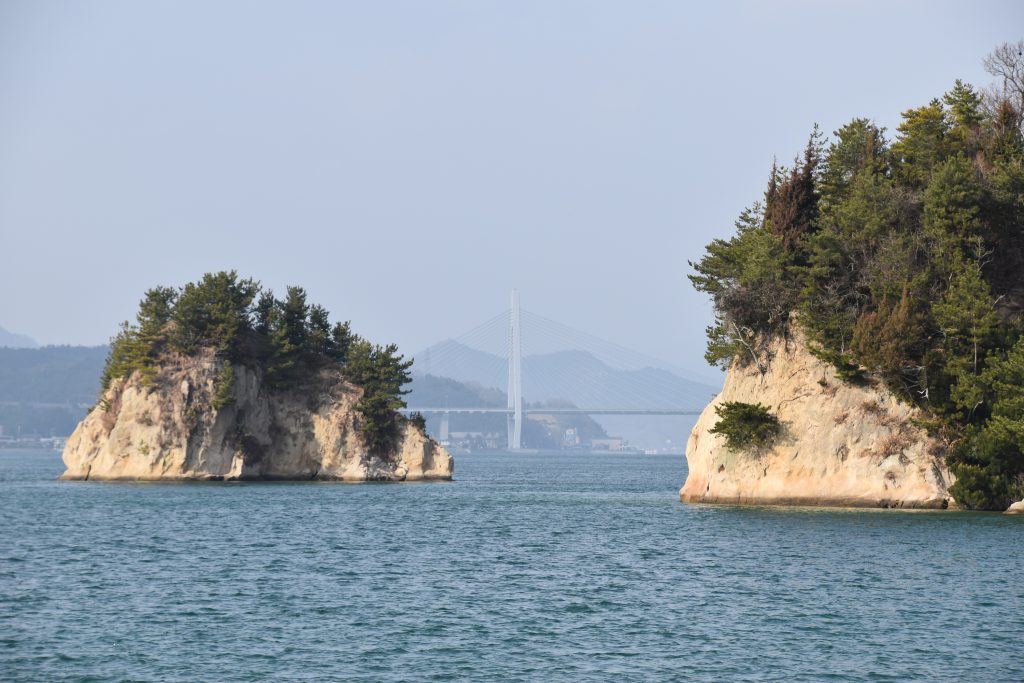 The Shimanami Kaido begins on Honshu in Onomichi City.
across the six islands of Mukaishima Ikuchijima, Omishima, Hakatajima
and Oshimbegins on Honshu in Onomich on Honshu in Onomichi City
YUMESHIMA KAIDO[ゆめしま海道]
The Yumeshima Kaido is a route that circumnavigates three of the ten islands that make up the "town" of Kamijima-cho, part of Ehime Prefecture. Kamijima-cho is one of those destinations where time seems to have stood still, a place that evokes intense feelings of nostalgia among Japanese visitors and give visitors from overseas the thrill of discovering one a remnant of "real Japan". It is a beautiful, well off-the-beaten-track destination that is relatively easy to access.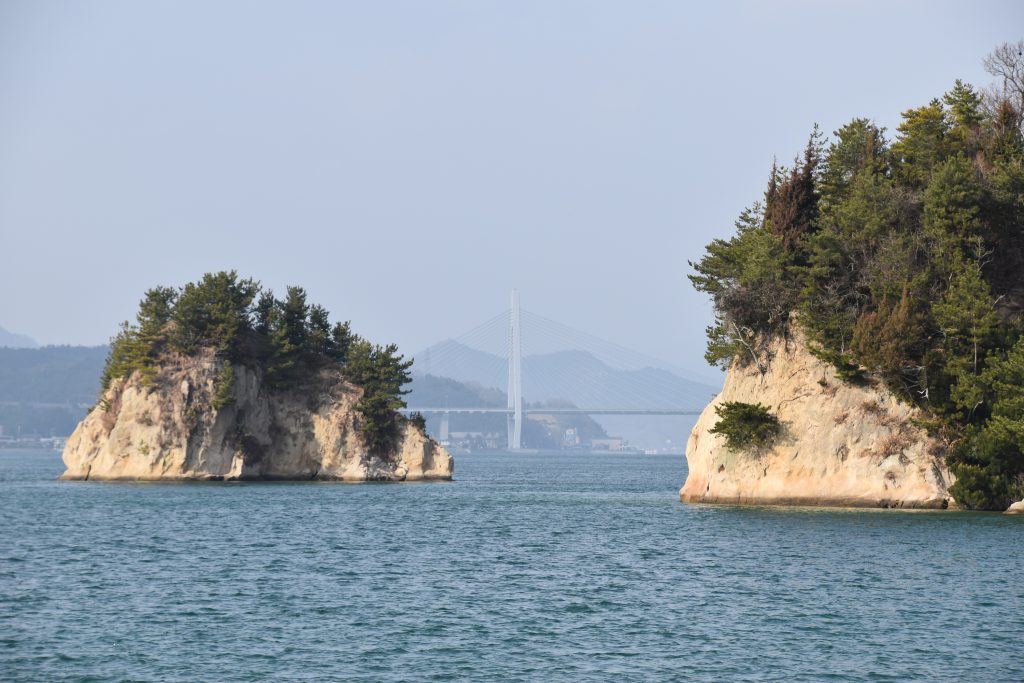 The three islands of Ikina, Sashima and Yuge that make up the Yumeshima Kaido are all connected by bridges and well-maintained roads. Whether you take on the 40km circuit of all three islands, or opt to explore just one or two, you are guaranteed lovely scenery and a journey through sleepy villages where you are more likely to pass more cats than cars and receive cheerful greetings from local people out for their daily stroll.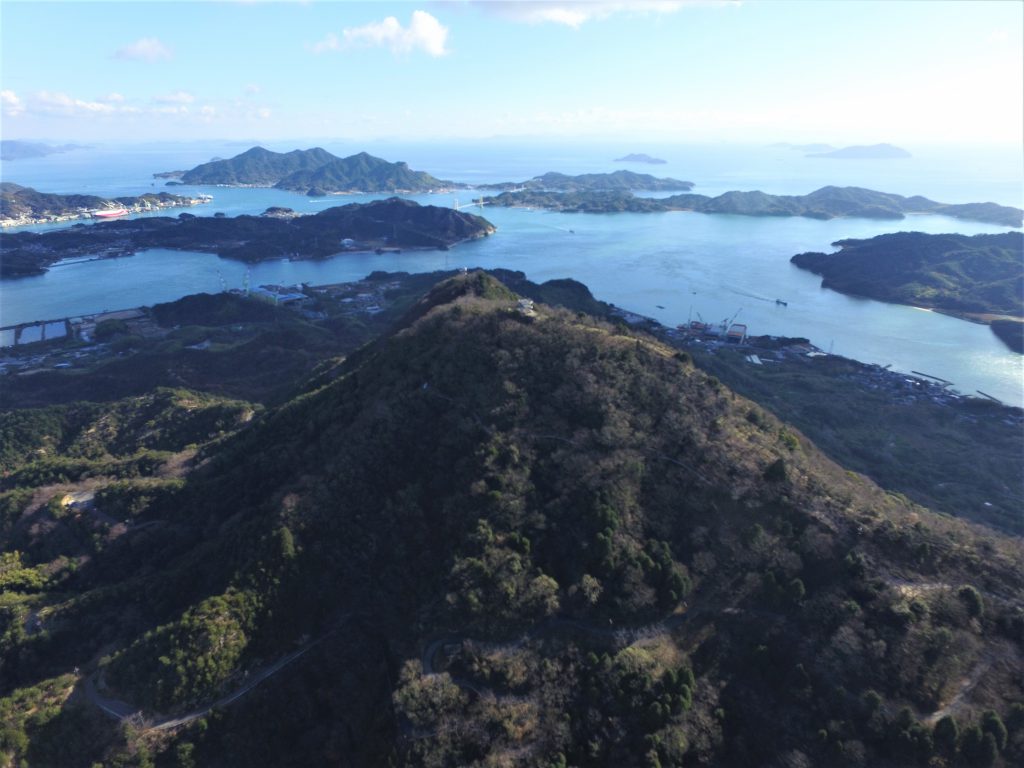 The Yumeshima Kaido can be accessed through Tateishi Port on Ikina, a mere 500m across a only a 3 minute hop on one of the frequent flatbed ferries that cross the 500m stretch of water from Habu's Nagasaki Port on Innoshima Island.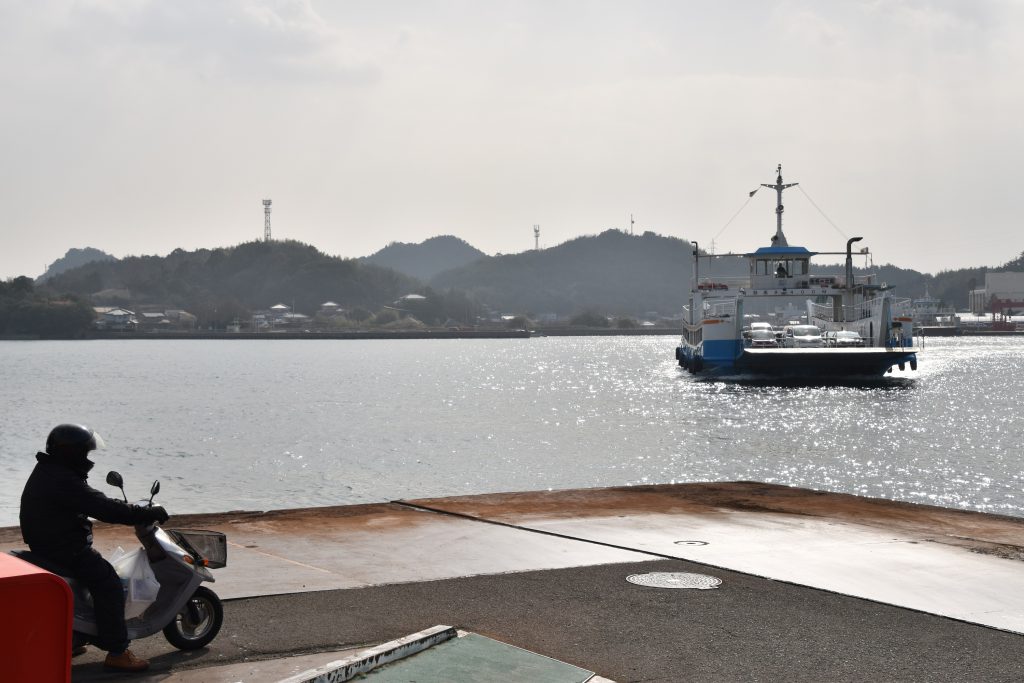 Tateishi Port has its own recently-built information and cycle center where you can rent a range of different kinds of bicycles, including a couple of tandems (this is one of the few areas in Japan where tandems are allowed on public roads.) A full loop of Ikina is just under 9km and apart from one short climb, the coast road is mostly flat. Before heading off, however, be sure to check out the 5m tall natural rock monolith that is thought to have been brought to the island as an object of worship over 10,000 years ago. The impressive rock stands next to a small shrine in a pleasant Japanese garden at the base of 139m Mt. Tateishi-yama a short distance from Tateishi Port.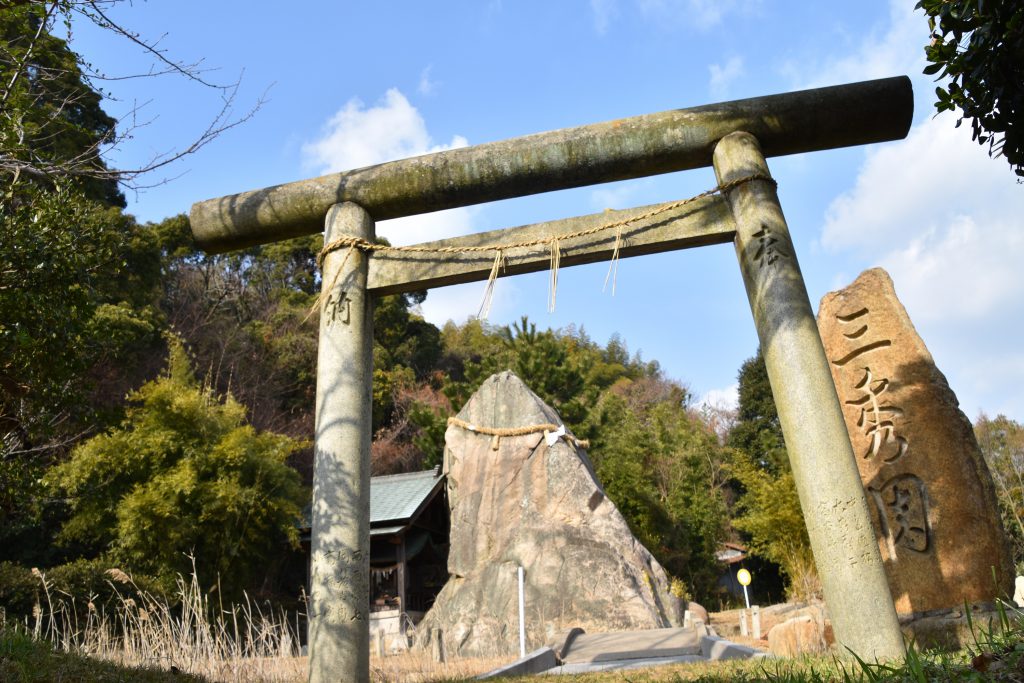 Moving on around the coast, you can enjoy typical Inland Sea scenery without having to share the road with more than the occasional car. Deep blue water, punctuated by yellow and white rocky outcrops to which pine trees doggedly cling. Citrus orchards cover the hills, and on bright days during citrus season, the sight of fruits shining in the winter sun against dark green leaves is one of the prettiest views in the region.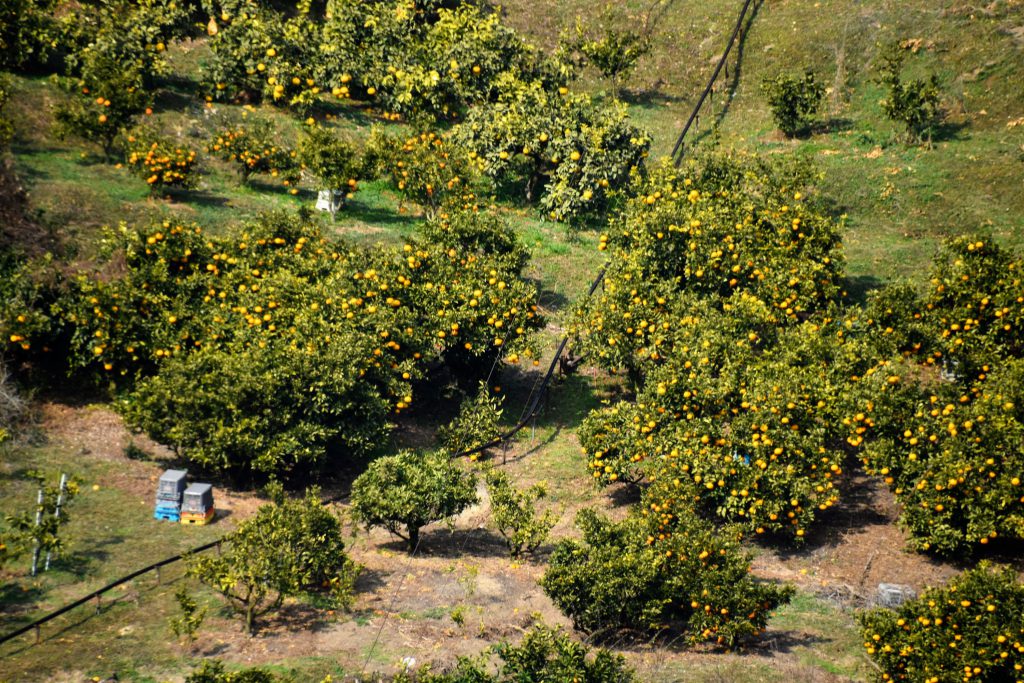 Sashima is even more rural than Ikina. It is said to have been a hiding place for the Murakami Suigun maritime clan when being pursued by the forces of Shogun Hideyoshi Toyotomi seeking to curtail their power once and for all in the late 16th century. Small shrines that make up the island's mini version of Shikoku's 1200km temple pilgrimage stand every few meters along the narrow 4km out-and-back road.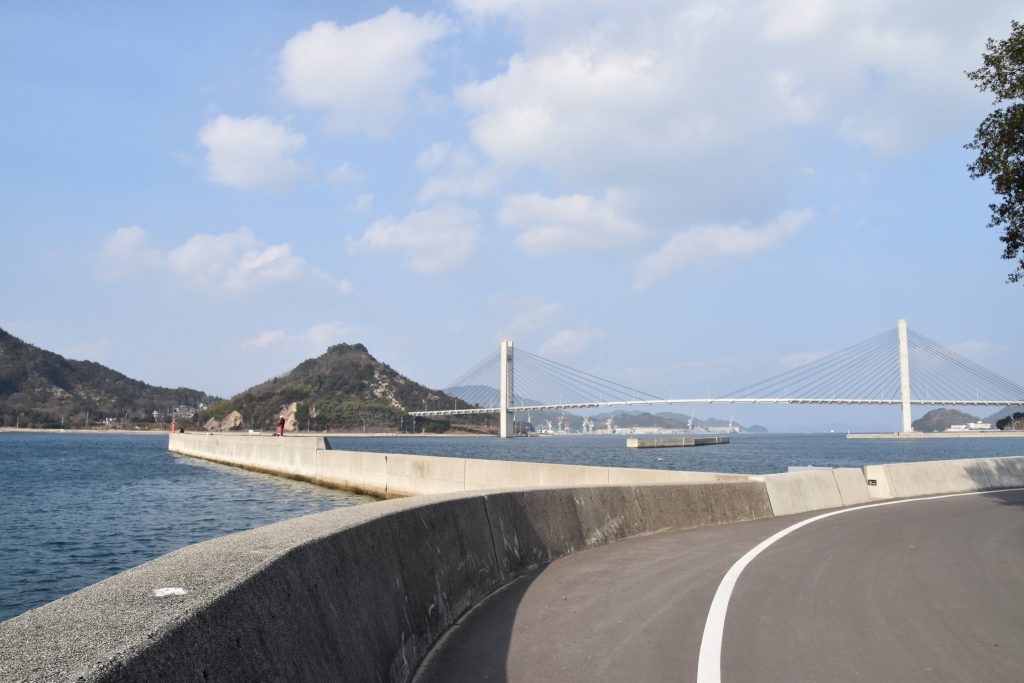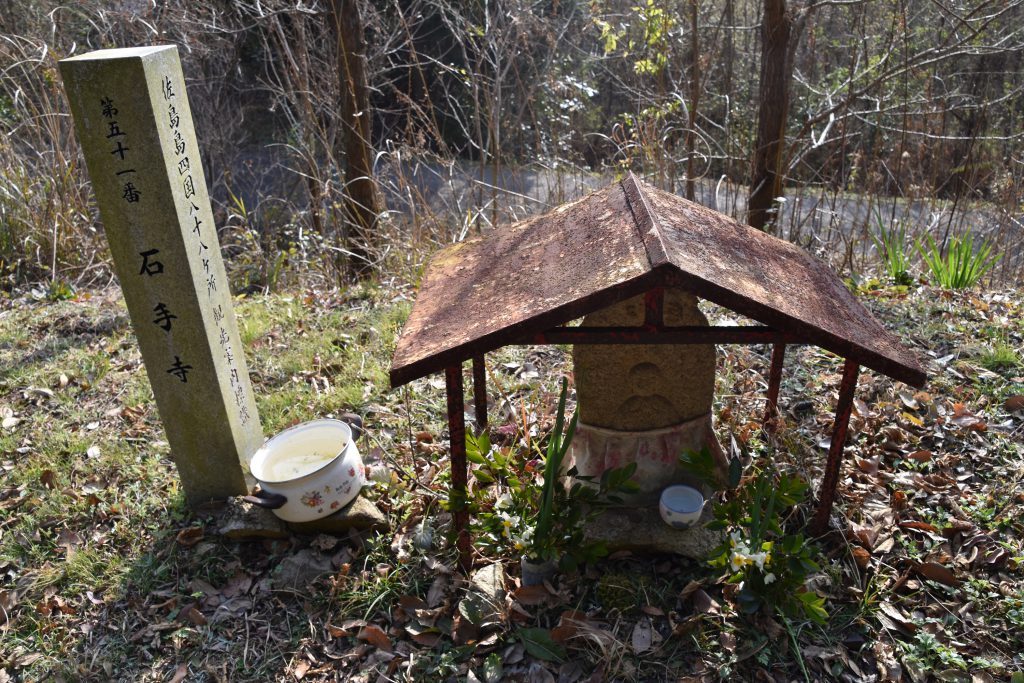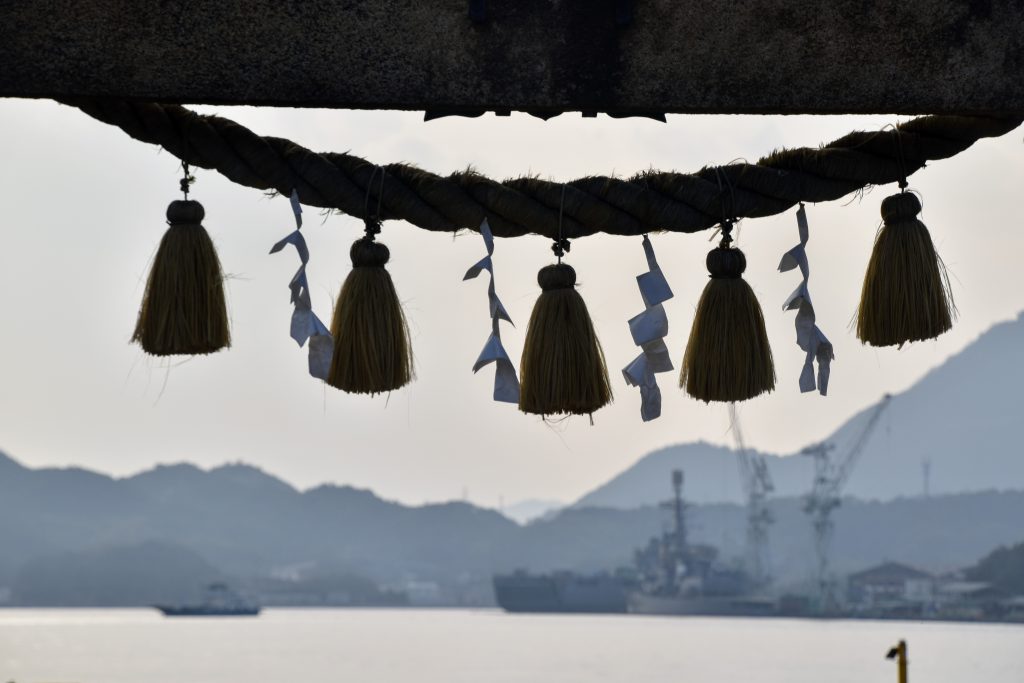 Yuge is the largest of the three islands. While a loop of the more picturesque northern part of the island is still only about 12km around, the road that runs high above the island's eastern coast is like a rollercoaster and the most challenging part of the Yumeshima Kaido for cyclists and walkers.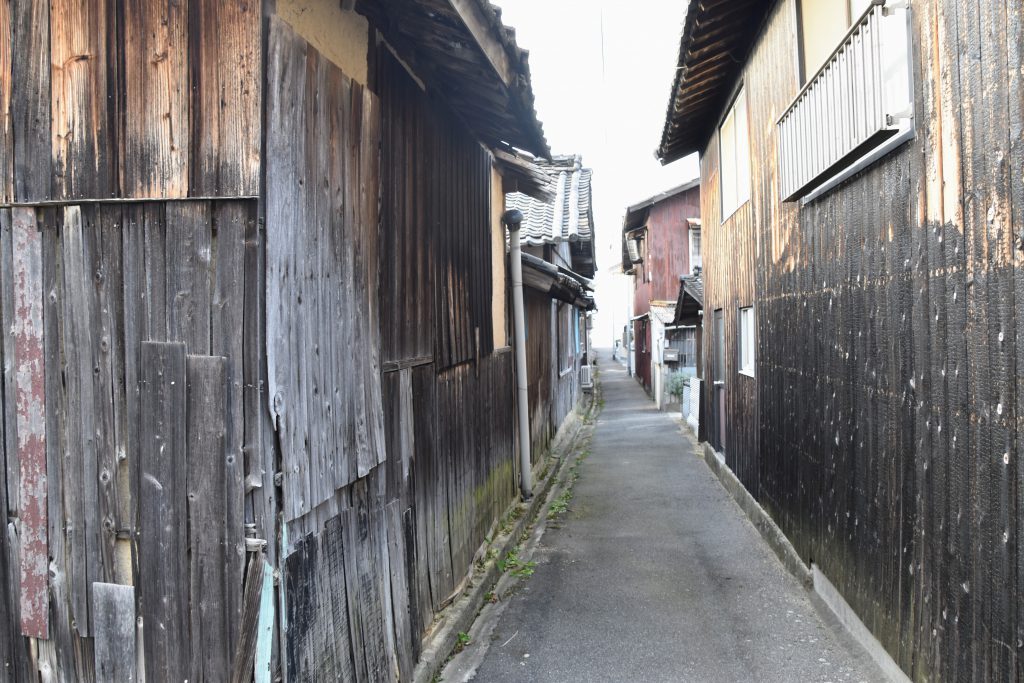 As rental cycles are available at the Setouchi Kouryuu Kaikan near Yuge Port and the ferries that run between Habu on Innoshima and Imabari in Shikoku call at here as well as at Ikina, Sashima, Iwagi, Hakata and Oshima islands, Yuge can make be a nice place to base yourself.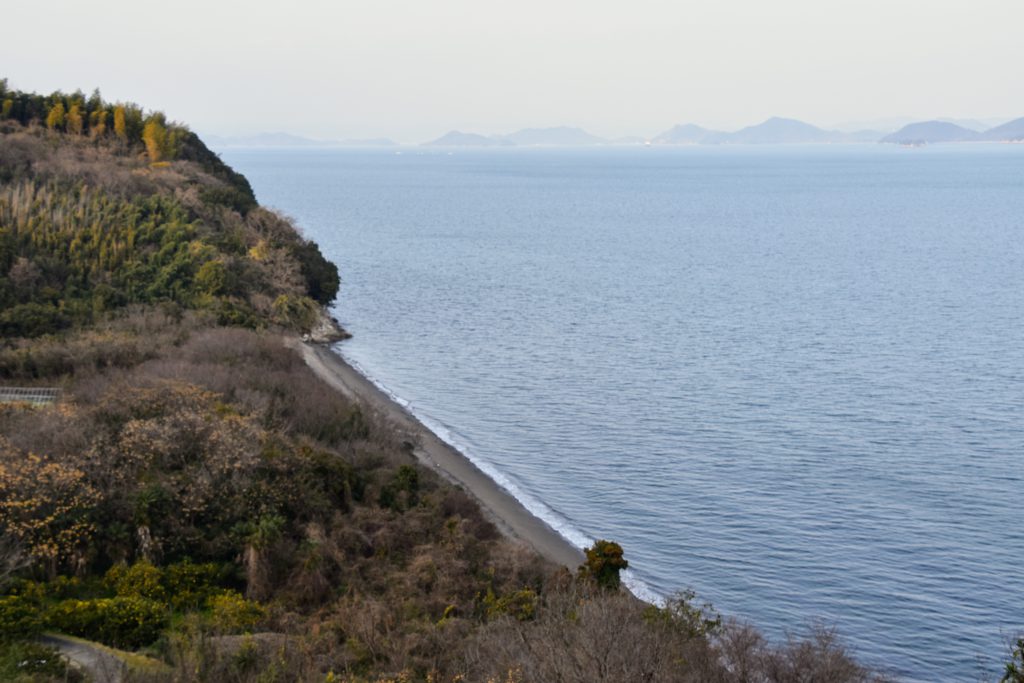 Tateishi Rock and Mt. Tateishi[立石 立石山]
The 5m high rock that stands in Sanshuen Garden on Ikina testifies to the long history of these islands. Thought to have been worshipped as a phallic symbol, the impressive rock is not from these islands at and was transported here some 10,000 years ago. There is a 30 minute hiking trail to the top of Mt Tateishi offers great views.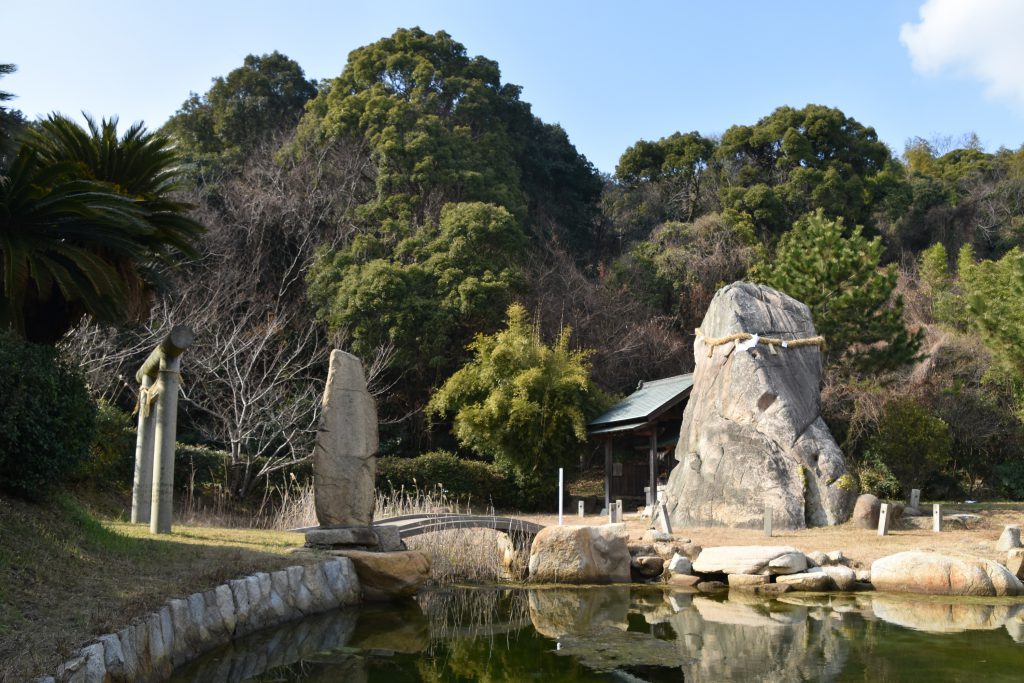 Shima-shikoku Pilgrimmages[島四国八十八ヶ所]
Sashima and Yuge both have pilgrimage trails; mini versions of the famous 1200km Shikoku temple pilgrimage. Small shrines stand by the roadside, sometimes only a few meters apart. It takes weeks to complete the Shikoku pilgrimage. Here, however, they can be done in a day, and, as the shrines are all numbered in kanji characters, it's a great way to practice your Japanese reading skills.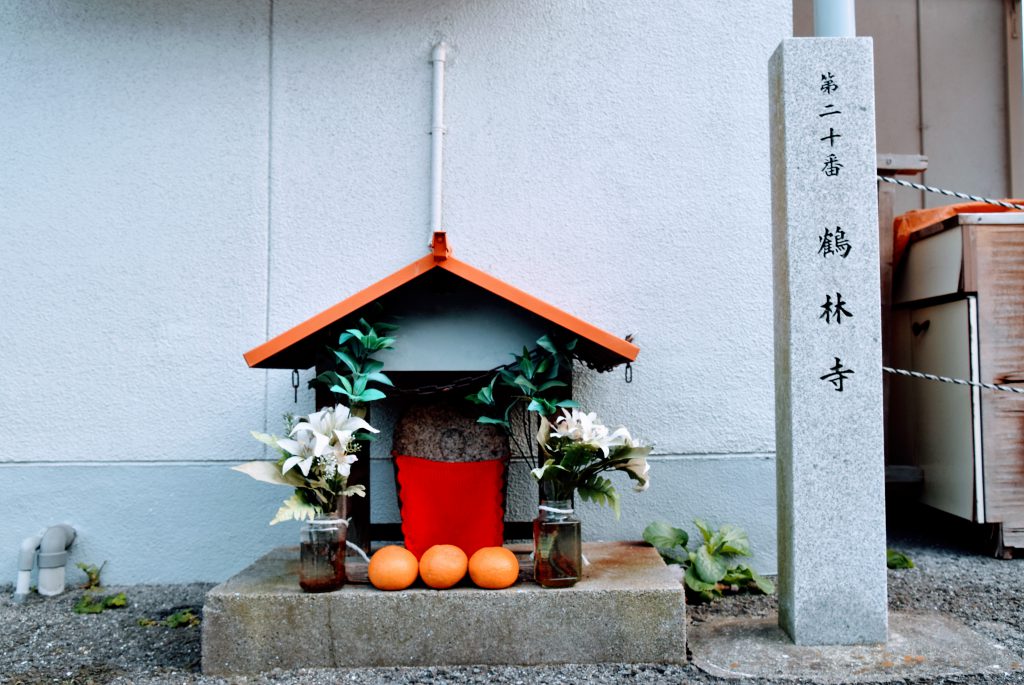 Aso Ito[麻生 イト]
Born in Onomichi in 1876, Aso was a trailblazing female entrepreneur and philanthropist known for dressing in male attire. She set up a business scrapping ships and supplying labor on Innoshima during its shipbuilding heyday in the early 20th century. A statue of her stands in a small cave at the entrance to the Mt. Tateishi hiking trail in Sanshuen Garden.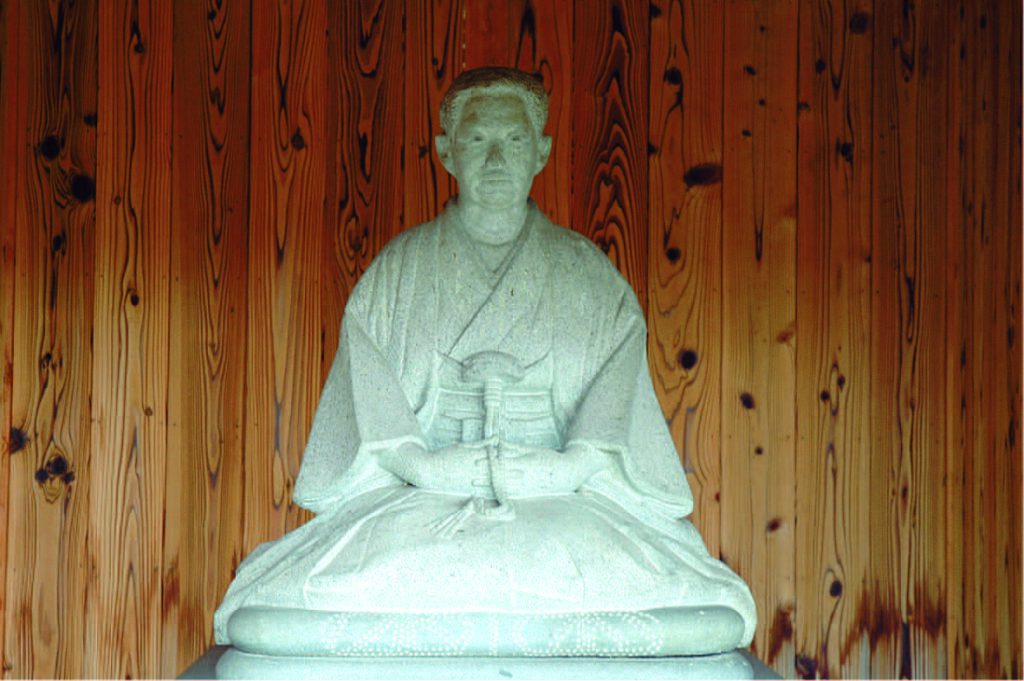 FESPA and Matsubara Beach[フェスパ ・松原海水浴場]
FESPA "Inland Sea Resort" is a modern spa facility with dining and overnight accommodation. It is located next to the very pretty Matsubara swimming beach which is lined with 300 lovely pine trees. There are many baths to choose from including western style tubs and a foot bath outside from which you can relax and enjoy sea views.
http://www.fespa-kamijima.com/en/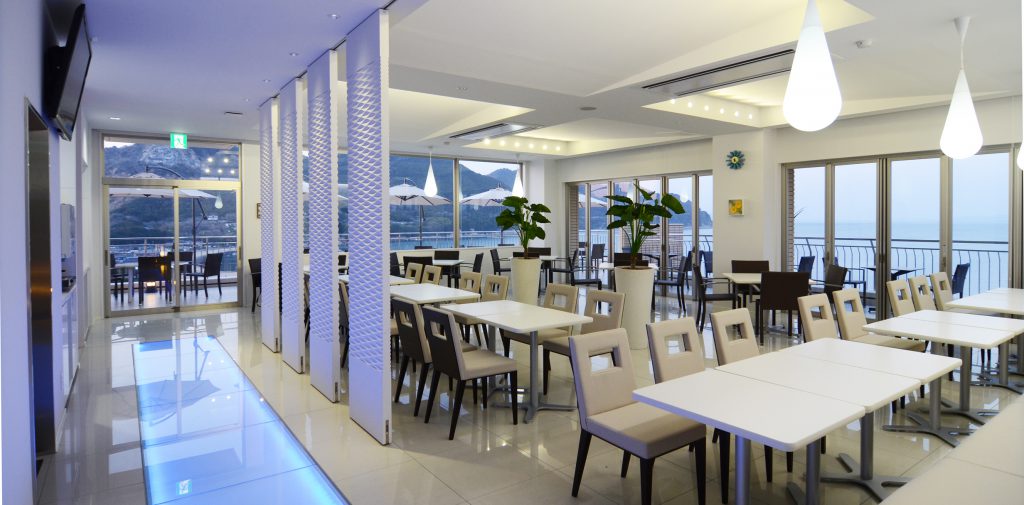 Shioyu[海水温浴施設 潮湯]
For saltwater Thalassotherapy, head to the Shioyu public spa facility near Kami-yuge port. Indoor baths include an exercise pool, perfect for stretching out stiff cycling muscles. There is also a wonderful hot tub on the seaside deck. Bathing suits are required at Shioyu making it a great place for the bashful to enjoy some of Japan's famous onsen hot spring culture.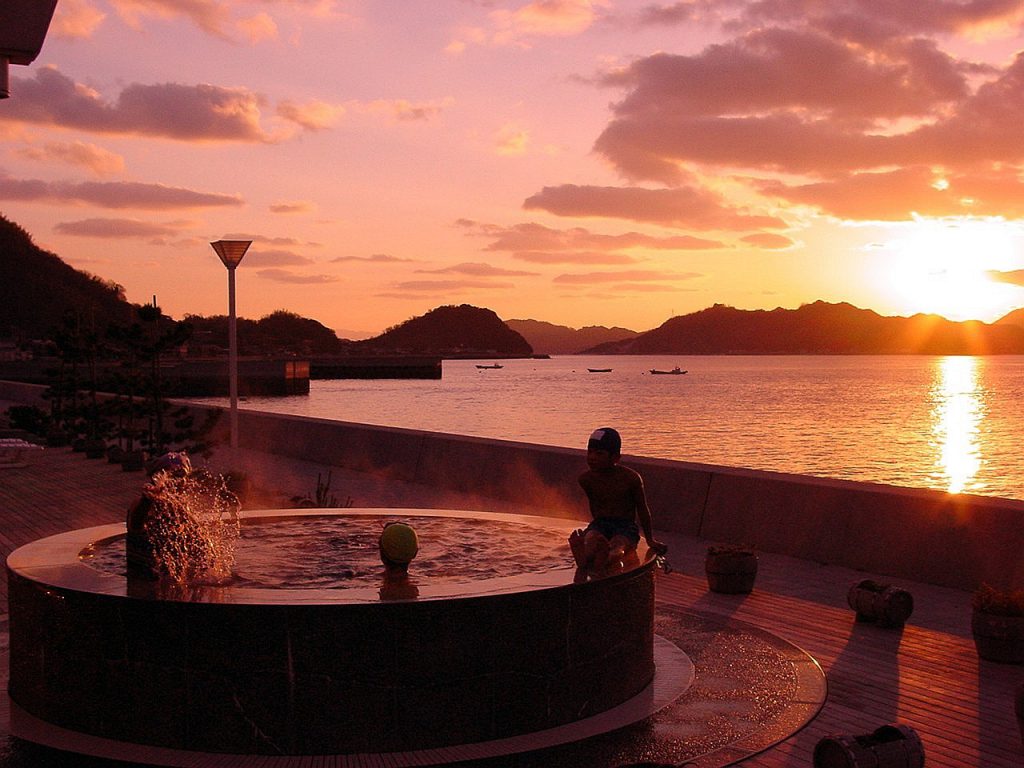 Iwagi Island[岩城島]
A new bridge will connect Iwagi, known for lemon growing and its lemon fed pork cuisine, to the rest of the Yumeshima Kaido in 2021. For now, however, it stands alone. Mt Sekizensan dominates the center of the island and offers panoramic views; the 3000 cherry trees that line the hiking trail create a beautiful pink band along the ridge during cherry blossom season.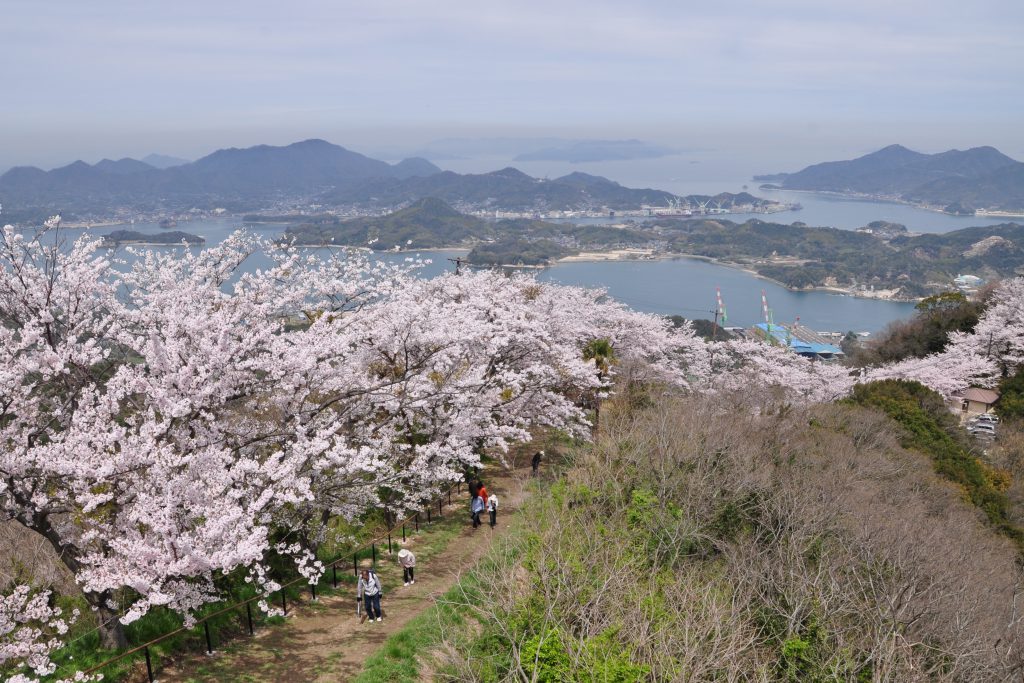 The Shimanami Kaido begins on Honshu in Onomichi City.
across the six islands of Mukaishima Ikuchijima, Omishima, Hakatajima
and Oshimbegins on Honshu in Onomich on Honshu in Onomichi City