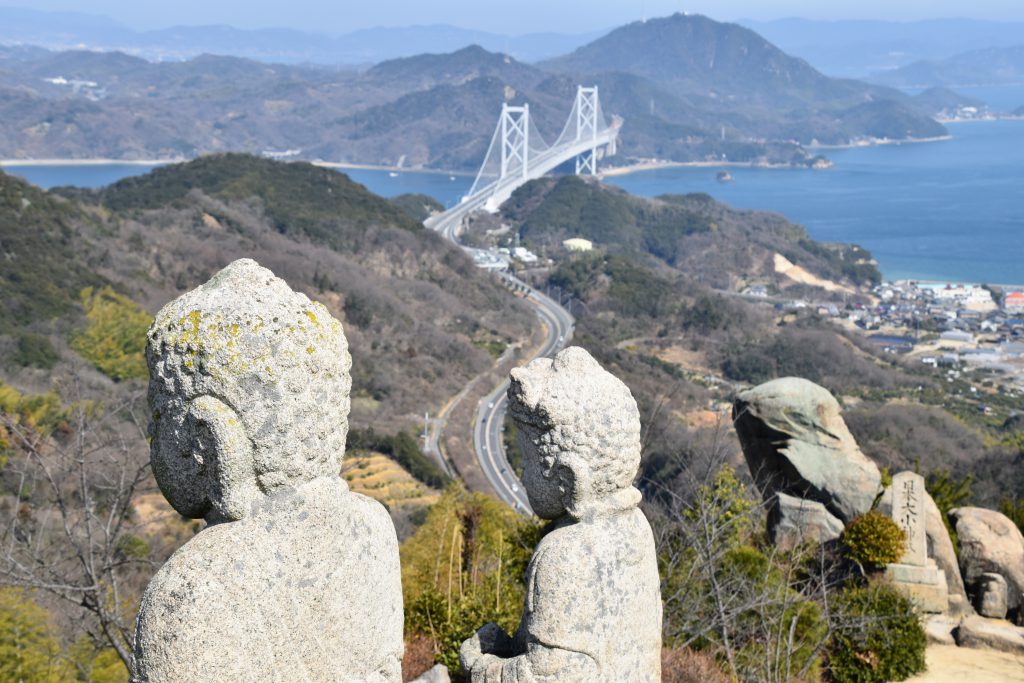 The Shimanami Kaido begins on Honshu in Onomichi City.
across the six islands of Mukaishima Ikuchijima, Omishima, Hakatajima
and Oshimbegins on Honshu in Onomich on Honshu in Onomichi City
INNOSHIMA[因島]
Innoshima island sits between Mukaishima and Ikuchijima islands. The Shimanami Kaido dispenses with Innoshima in around 8km. This is efficient, but a shame as Innoshima offers a variety of scenery and atmosphere as well as some interesting history. A (sometimes hilly) loop of the of the outside of the whole island is about 40km and it has some worthwhile sights its interior too.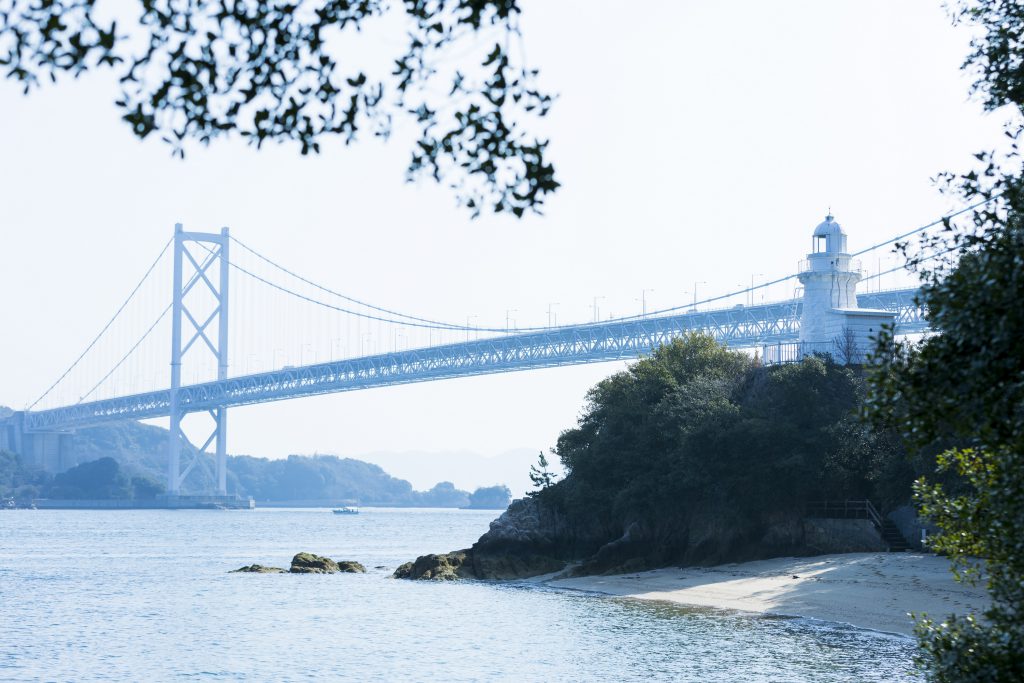 The Innoshima Bridge drops you just above Ohama-saki. This is a good place for families to take a break or to use as a base for exploring the area. As well as lovely views, Ohama-saki Park has a nice campground and a little trail that goes out to a little lighthouse. Shimanami Beach is one of the nicest swimming beaches in the area and a small water park with slides is also open here during July and August. Plus, who doesn't love an inexplicable giant dinosaur statue?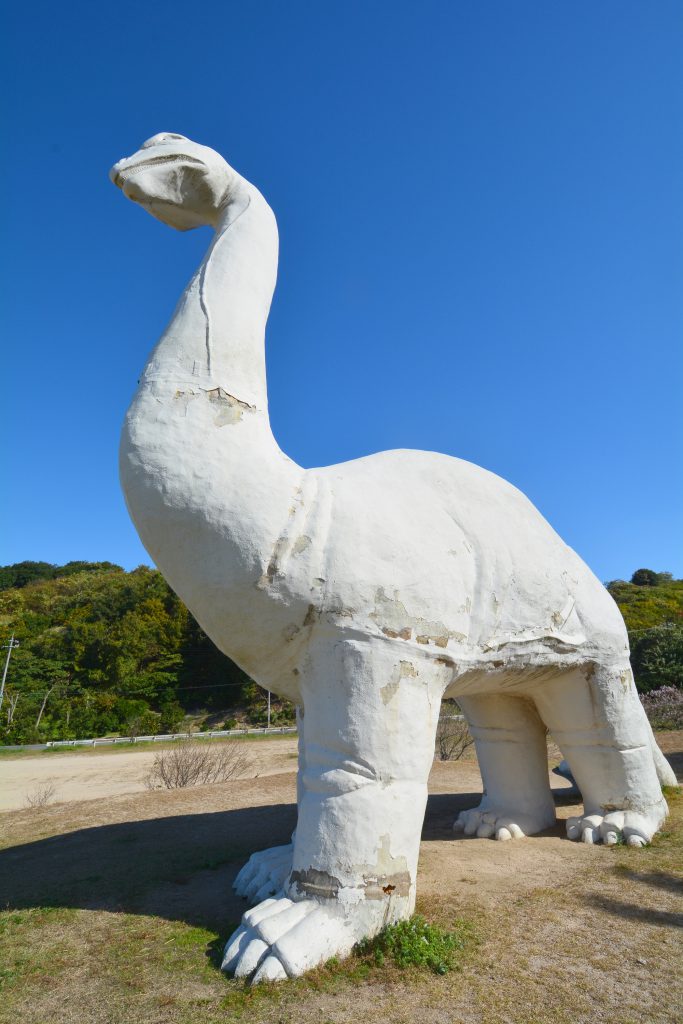 You will most likely come across images of the island's friendly-looking mascot character, Hassakun, a little chap dressed in a one-piece bodysuit with a leaf sprouting from his hood. He is styled after one of the island's claims to fame, the Hassaku citrus fruit which was developed in Innoshima in the late 19th century. Hassaku-ya in Ohamasaki Park is a popular stop for visitors where they sell Hassaku Daifuku, delicious mochi cakes stuffed with the fruit.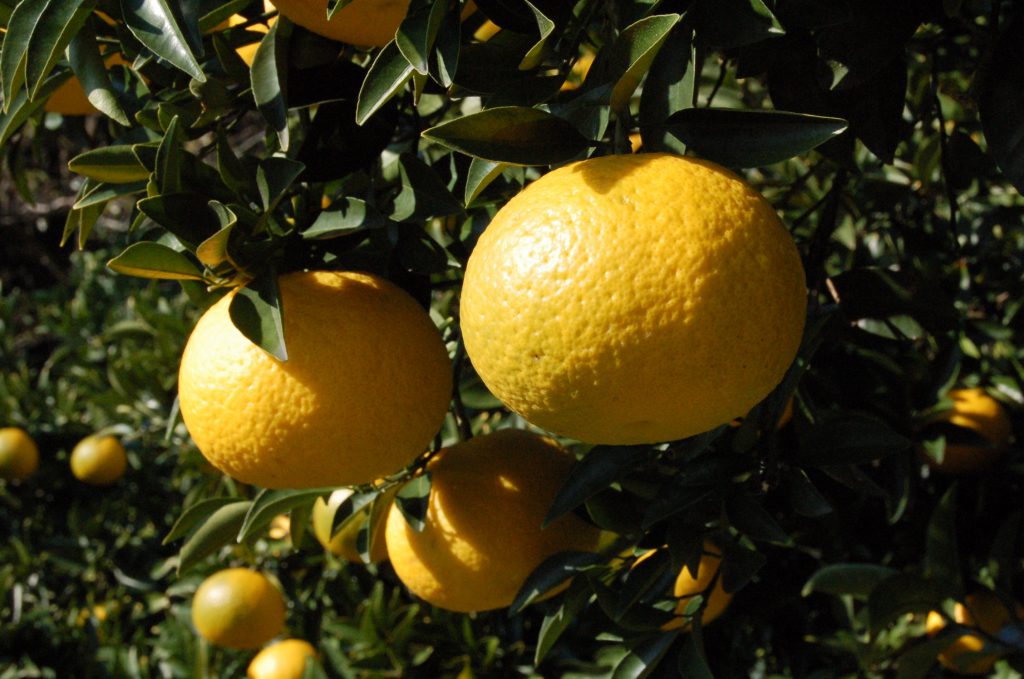 Before heading south, we should mention Mt Shirataki. One of the Shimanami Kaido's most iconic views is that of some of the 700 Buddhist statues backed by a view of the Innoshima Bridge far below. The views from the top are indeed fantastic. Be warned, however, that those without a car will have to work to enjoy them as the road to Shirataki is very steep.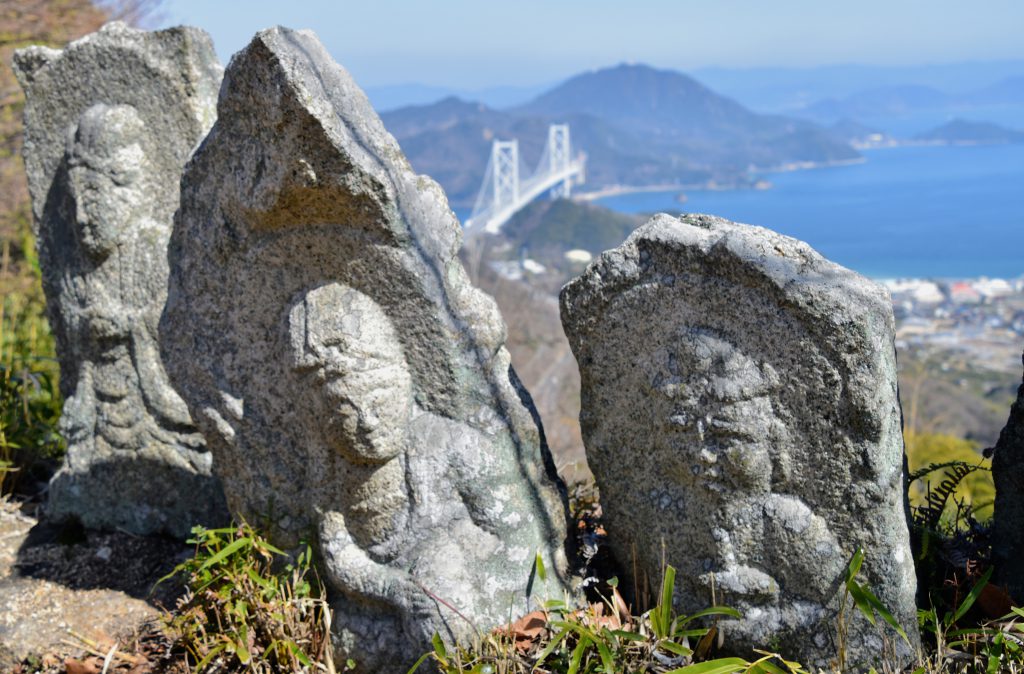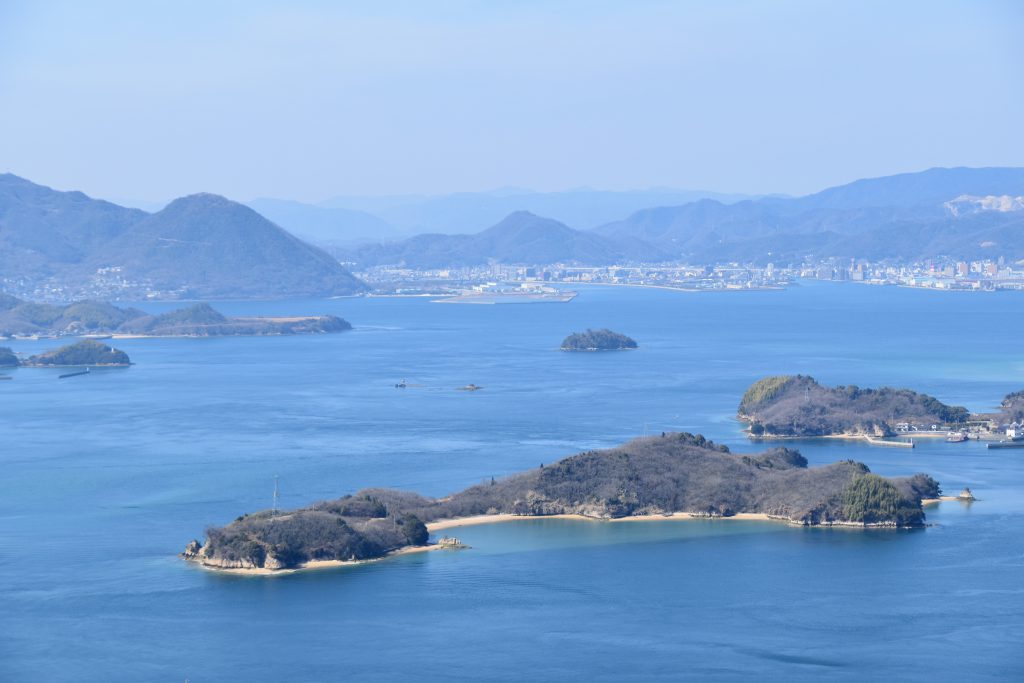 The Kannon temple on top of Shirataki is said to have been built by members of the Innoshima branch of the Murakami Suigun maritime clan. Innoshima is very proud of its Suigun heritage and the clan's distinctive mark, the character for kami '上' inside a circle is present all over the island. Every year, at the end of June and August, this heritage is celebrated with spectacular festivals held on Shimanami beach. The Suigun museum in the center of the island is housed in a somewhat fancifully reimagined hilltop castle an be described as the island's major tourist site.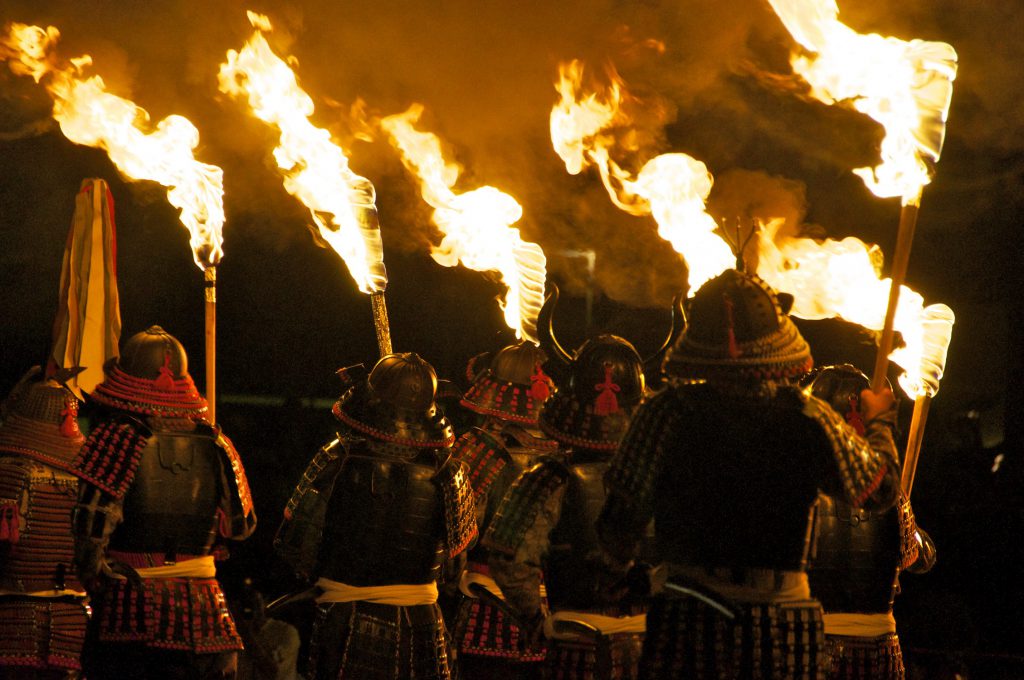 A museum dedicated to another of Innoshima's most famous sons, 19th century professional go player 'Invincible Shusaku' is located near the start of the 'Suigun Line' which runs along the southwest coast, though unless you are a hardcore enthusiast of the world's oldest and highly complex board game, you can probably move straight along. At around 8km, the 'Suigun Line' may be short in distance and offer many great views, but cyclists should be aware that it is one of the more challenging coastal roads in these islands.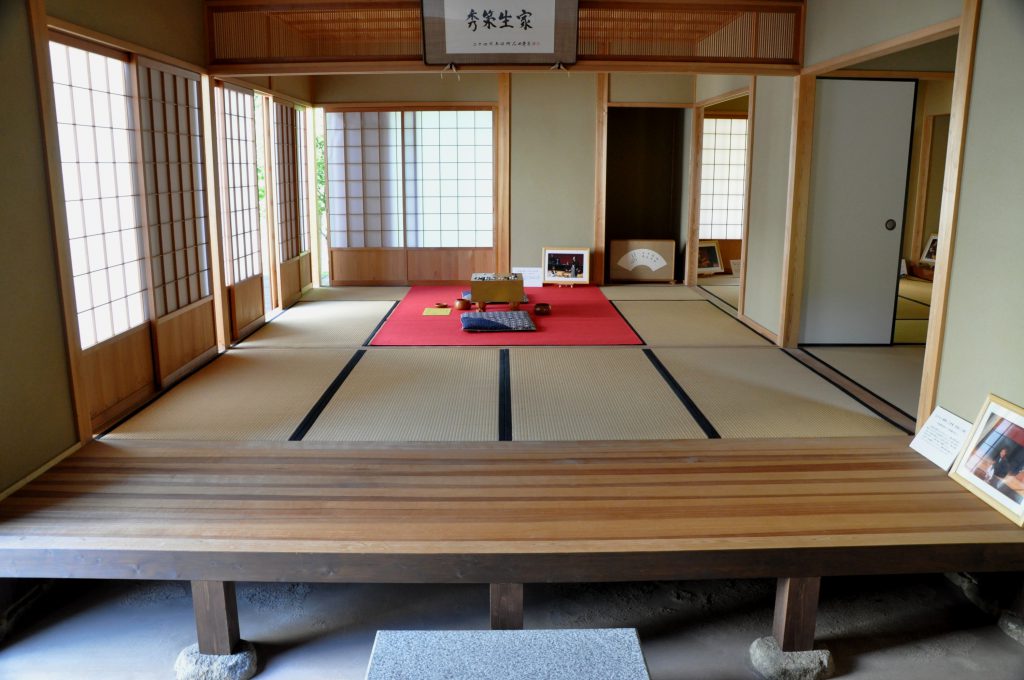 Innoshima boomed at beginning of the 20th century as a center of shipbuilding. Rounding the bottom of the island, the road takes you past the remaining shipyards and carries you into the port town of Habu which used to provide accomodation, sustenance and entertainment to the thousands of ship workers. Wandering through the narrow, now somewhat forlorn, backstreets you can get a sense of more lively times. This is a good place to sample 'in-oko', Innoshima's version of Hiroshima's signature okonomiyaki layered pancake.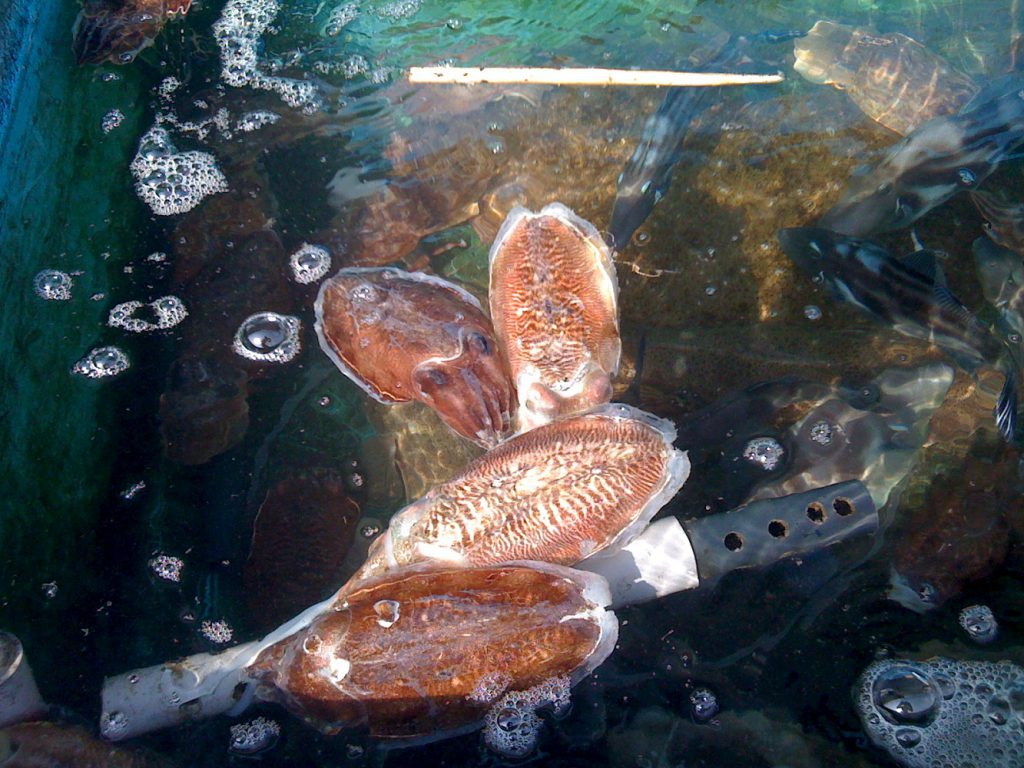 Mt. Shirataki[白滝山]
The summit of Mt. Shirataki is one of the most famous viewpoints in the Shimanami area and casting your eyes over the 360 degree panorama of the surrounding islands, it is easy to see why. 700 Buddhist statues carved around 200 years ago line the approach up to the viewing platform and. On a clear day, the photos you can snap will be an enviable souvenir.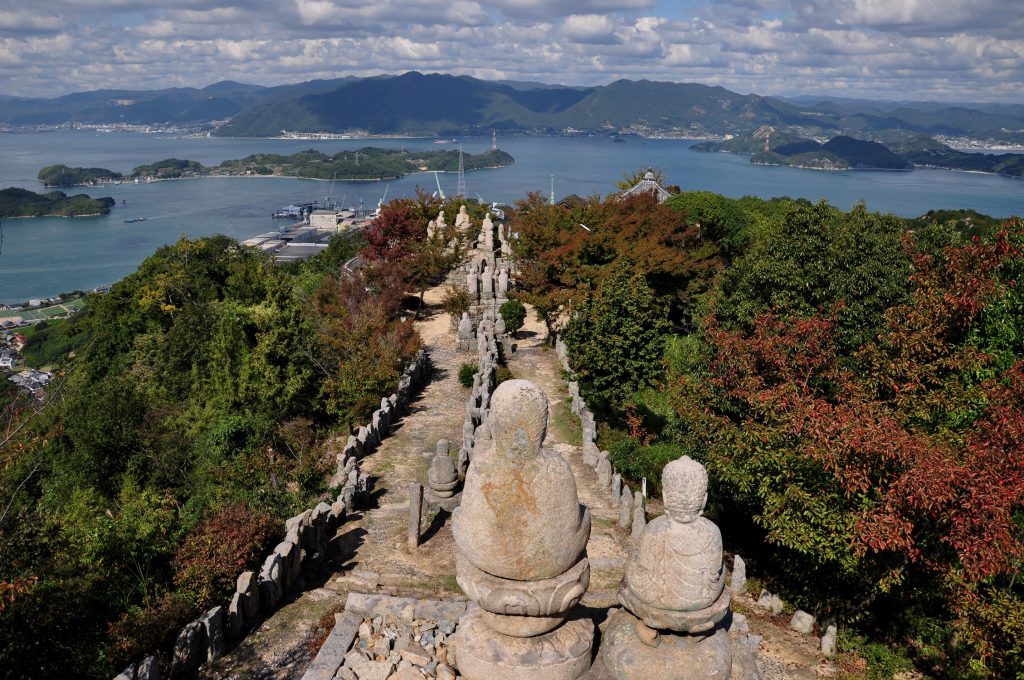 Innoshima Suigun Castle[因島水軍城]
Innoshima's most touristic attraction is a reimagination of a Suigun maritime clan hilltop fort. It is well recognised that this 1983 building is little like the actual fort that once existed here, but it is picturesque and houses a museum devoted to the Innoshima branch of the Murakami Suigun with some English explanation.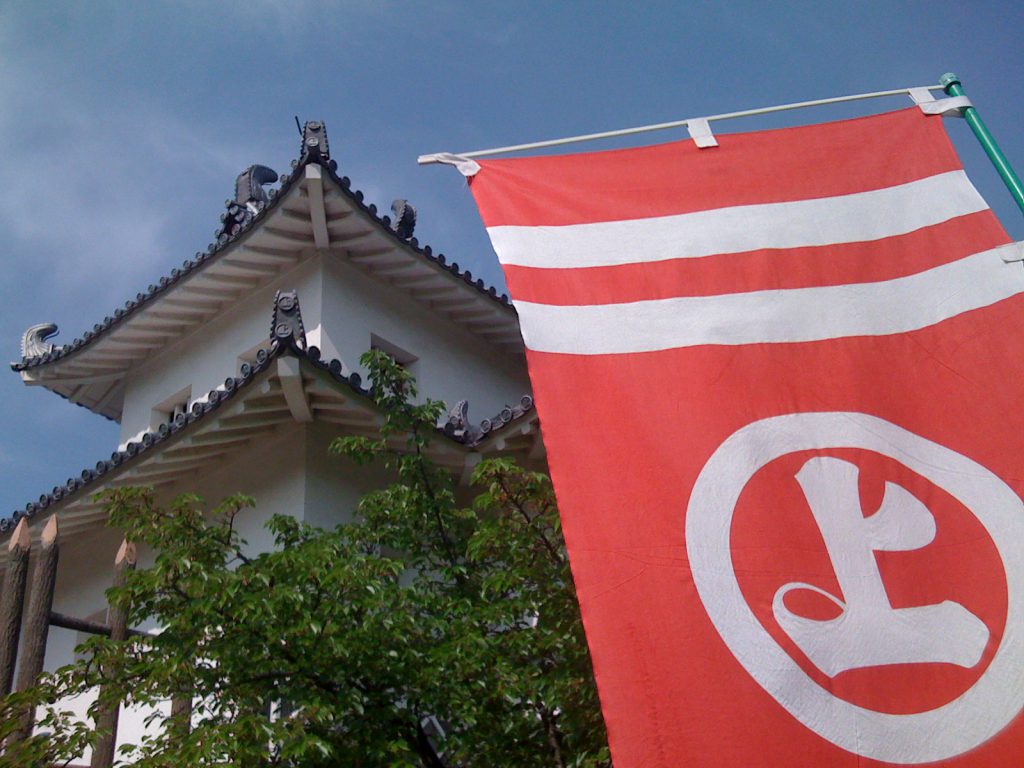 Innoshima Suigun Festival[因島水軍祭り]
At the end of August a two day celebration of Suigun culture is held on Shimanami Beach. On day one, a large parade of people in samurai costume descend on the beach as the sun sets to perform historical reenactments that include jousting with huge flaming pine trunks. The evening is finished off with a big fireworks display and races traditional Suigun boats are held the following day.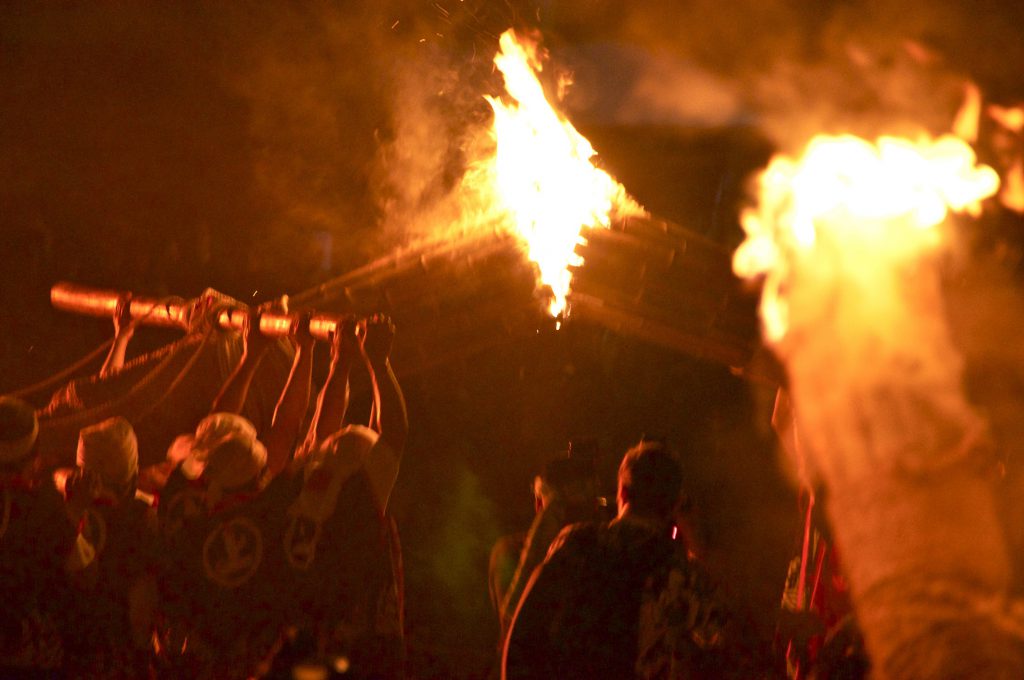 'In-oko'[いんおこ]
An amalgamation of In noshima and oko nomiyaki, 'inoko' is Innoshima's soul food. It's the island's own spin on Hiroshima okonomiyaki layered pancake and is said to have been the meal of choice for hungry shipyard workers. If you want to blend in, go for thick udon noodles rather than soba. Look for Ochi, Ueda or Shintenchi in the backstreets near Habu port.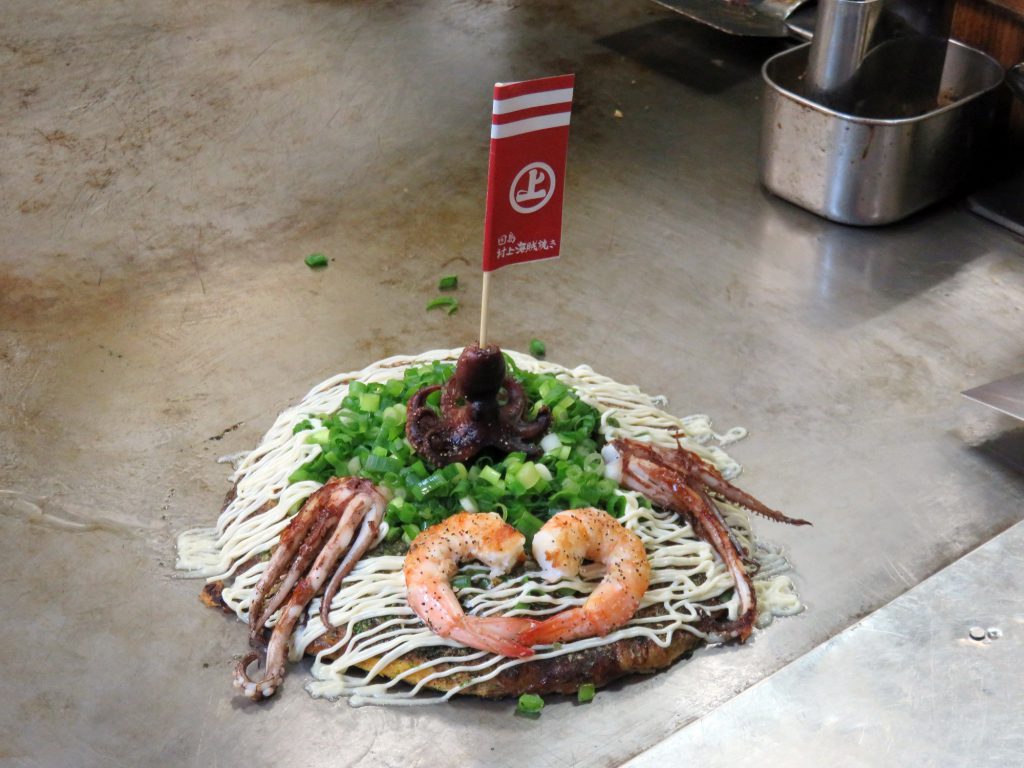 Jizogahana[地蔵鼻]
Little statues of Jizo, a Buddhist bodhisattva who has passed up on enlightenment to in order to help others, are found all over Japan. This Jizo image is carved into a rock at the tip of a cape off the 'Suigun Line' that is only revealed at low tide. Take the stairs down the cliff and follow the path lined with hundreds of little statues.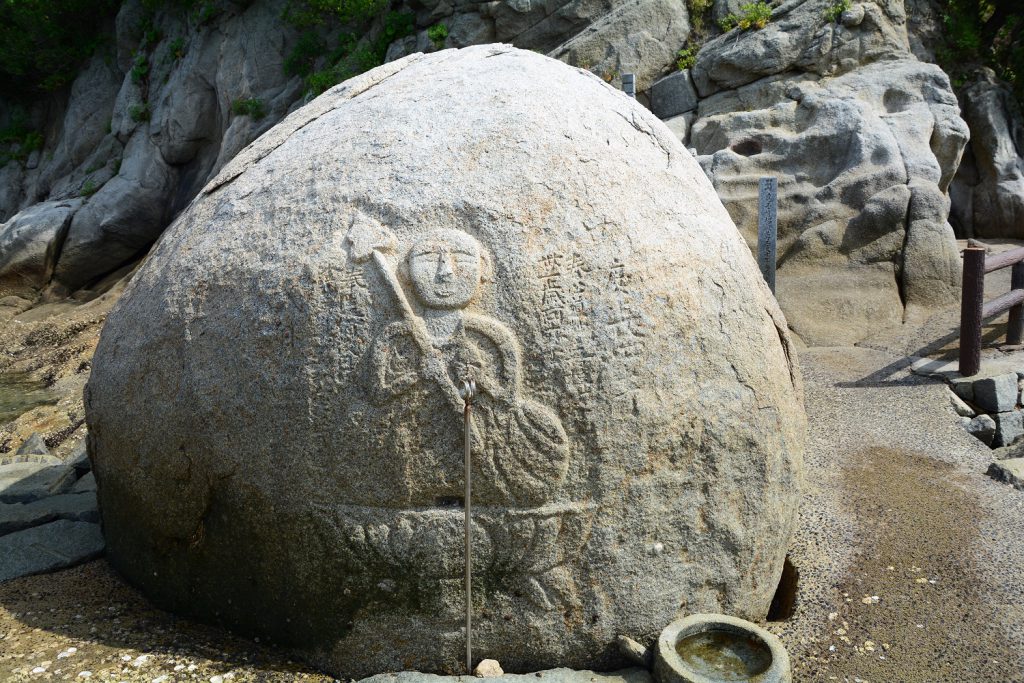 The Shimanami Kaido begins on Honshu in Onomichi City.
across the six islands of Mukaishima Ikuchijima, Omishima, Hakatajima
and Oshimbegins on Honshu in Onomich on Honshu in Onomichi City