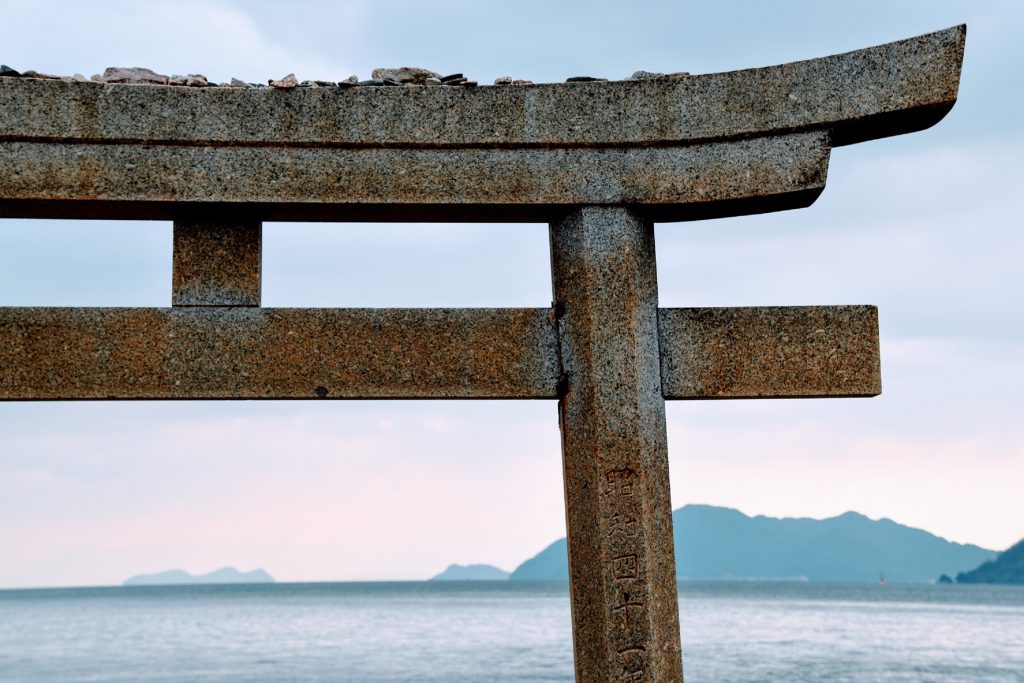 The Shimanami Kaido begins on Honshu in Onomichi City.
across the six islands of Mukaishima Ikuchijima, Omishima, Hakatajima
and Oshimbegins on Honshu in Onomich on Honshu in Onomichi City
MUKAISHIMA[向島]
Sipping your coffee on the Onomichi waterfront, the towering cranes that hang over the shipyards across the narrow strait are so close that you feel you could reach out and touch them. Boats plie back and forth across what
is billed as "Japan's shortest ferry route", transporting a mix of shipworkers, pensioners, schoolkids and lycra-clad cyclists throughout the day. One, piloted from a little cockpit shaped like a Chinese pagoda passes close by a white lighthouse. It stands on site of one of many former outposts of the Murakami maritime clan (don't call them pirates!) known as Suigun, who in days past, for a fee, granted license and protection to those wishing to move cargo and people through these waters. These days, it is 100 yen to cross, though a bicycle will set you back an extra 10 yen.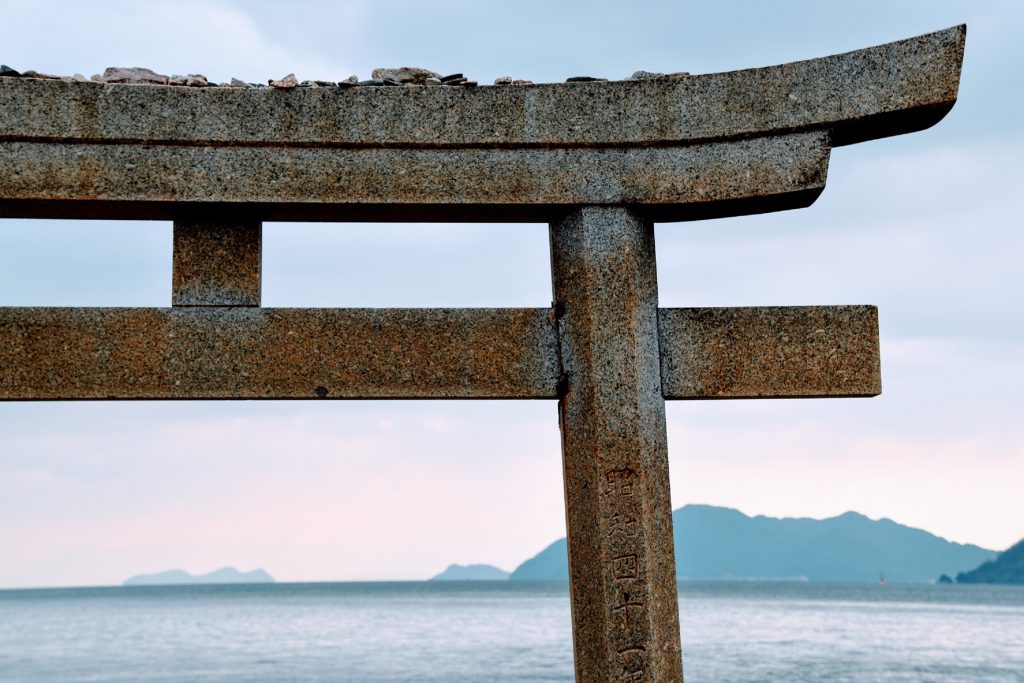 Mukaishima is most often viewed as a preamble to the main Shimanami Kaido cycle route that carries you across the Inland Sea via a series of impressive bridges all the way to Imabari in Shikoku. After rolling off the ferry most visitors make for the main road directly ahead where they hang a right to follow the blue line painted on the road that guides cyclists along the route to the first of its great bridges; the 1339m Innoshima Bridge. Mukaishima is in itself, however, more than worthy of further exploration.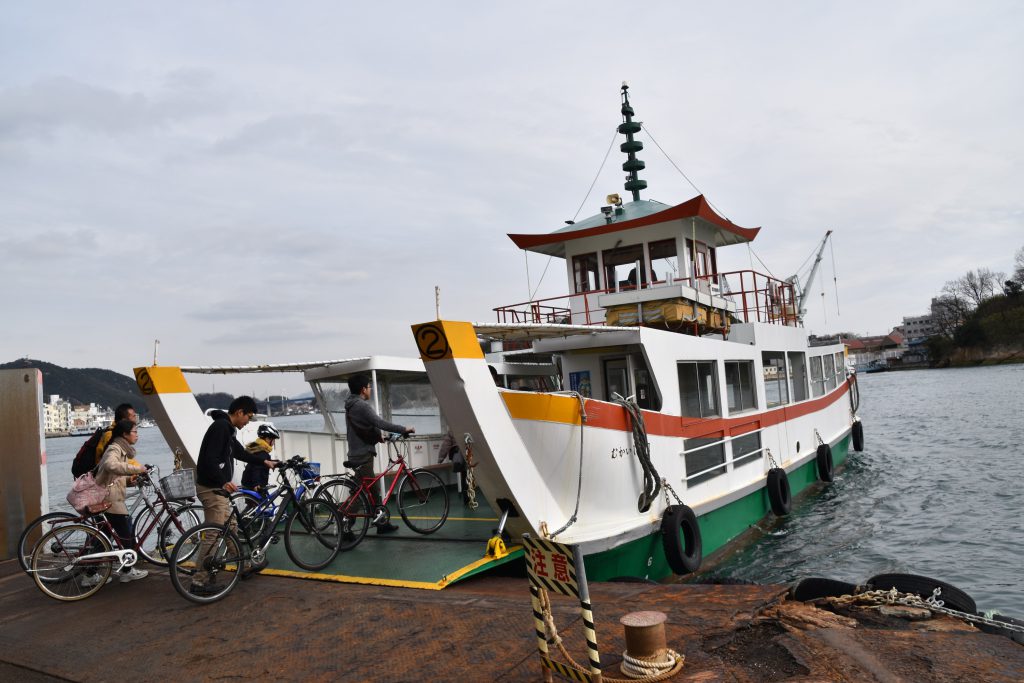 Beyond the ferry jetties and shipyards you can find a shrine dedicated to Eiichiro Ueyama who made the move from purveyor of citrus to insect repellent magnate after being gifted with some Dalmatian pyrethrum seeds from overseas, a retro soda factory and, if you look carefully, a sign marking the site of a former World War II P.O.W. camp.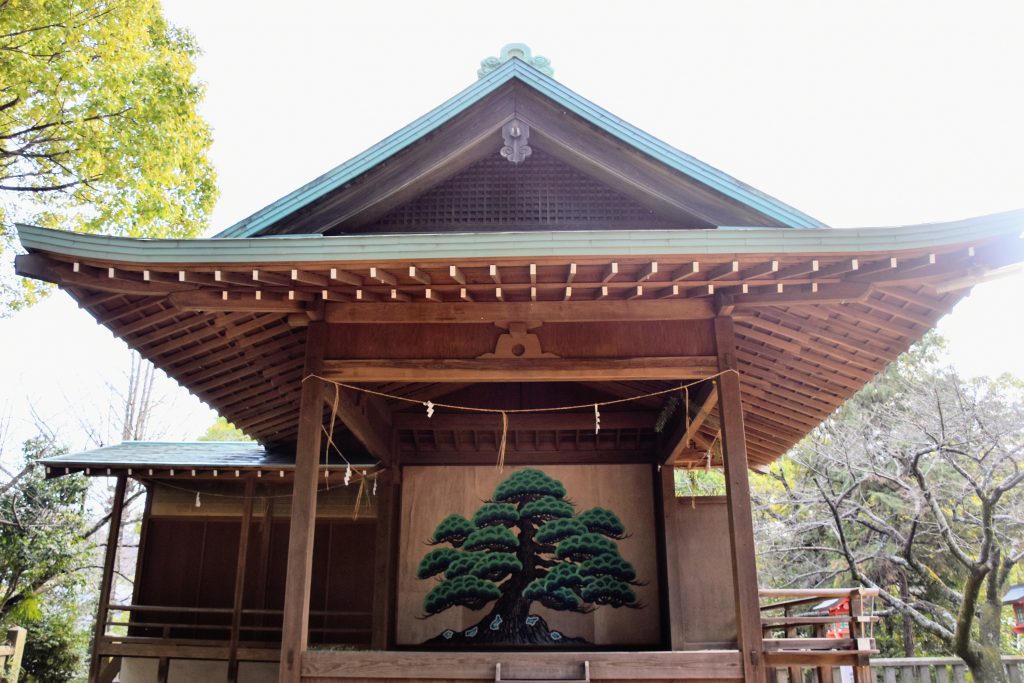 At just under 20km, a full loop of Mukaishima is very manageable by bicycle, though extending your route to include a 8km circuit of picturesque Iwashijima Island is highly recommended.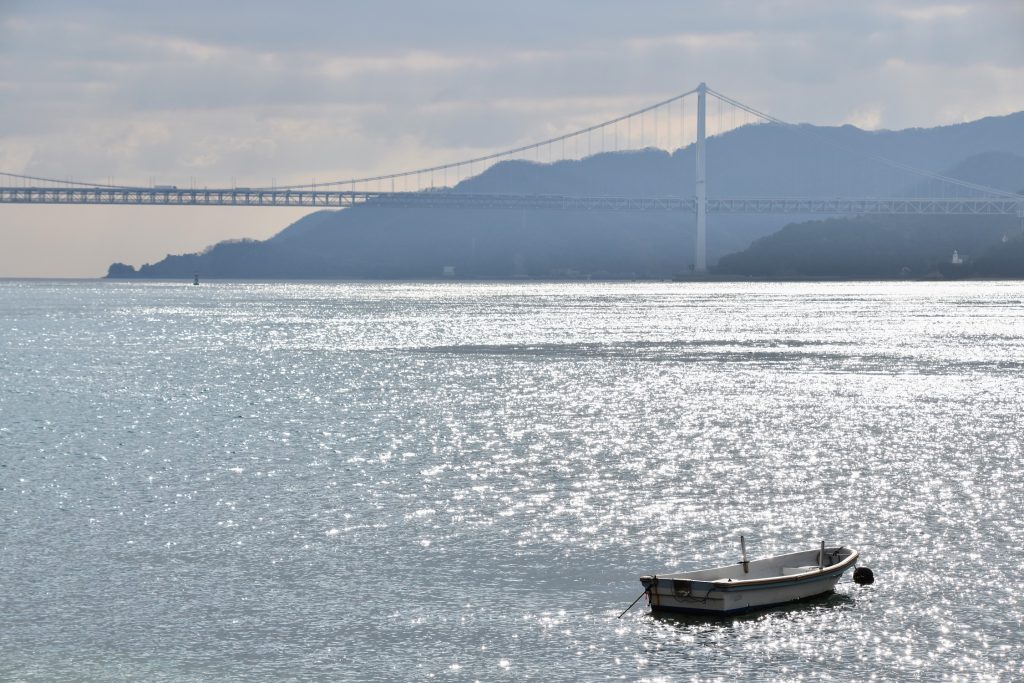 A more challenging climb through the center of the Mukaishima connects the north coast with the sleepy port community of Tachibana in south. Along the way, visit the orchid cultivation center and make a detour up to the peak of Mount Takami, which offers commanding views over Mukaishima and beyond.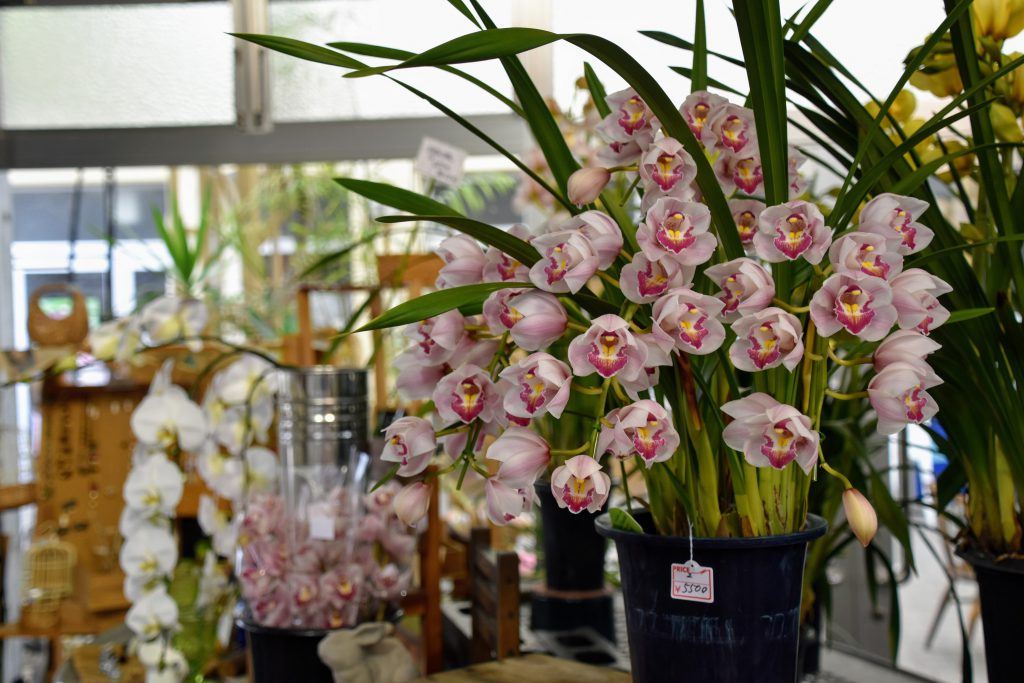 Approached from the south, Tachibana is at the foot of the path that winds up to the Innoshima Bridge. With couple of small cafes and good views, it makes a pleasant pit-stop whether you are proceeding along the Shimanami Kaido or making a loop of the island. Chocoholics will want to make the effort to get up to USHIO Chocolate. Set up by a group of off-islanders who have relocated here and transformed a corner of the rather institutional 'nature center' into a bespoke chocolate factory and hip little cafe.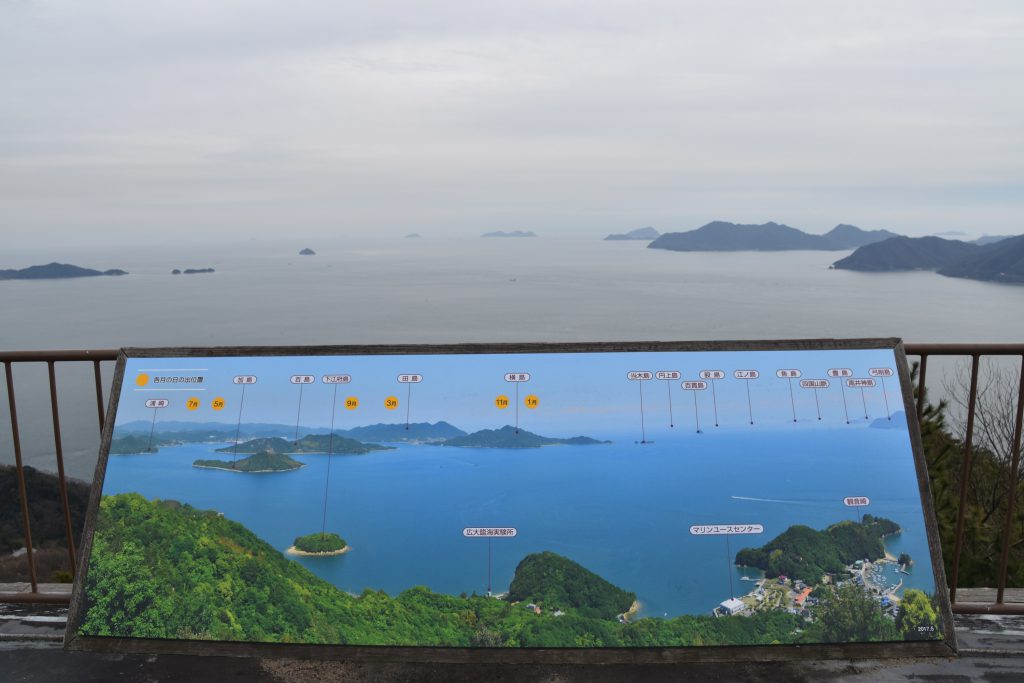 Those who want to linger in the area should look into booking SUP and kayak tours from Deepwater guides, also locate in Tachibana. Even if you don't take to the water, the views along Mukaishima's southern edge between Tachibana and Hishio are beautiful and the number of seaside shrines testify to the close connection this area has long had with the sea.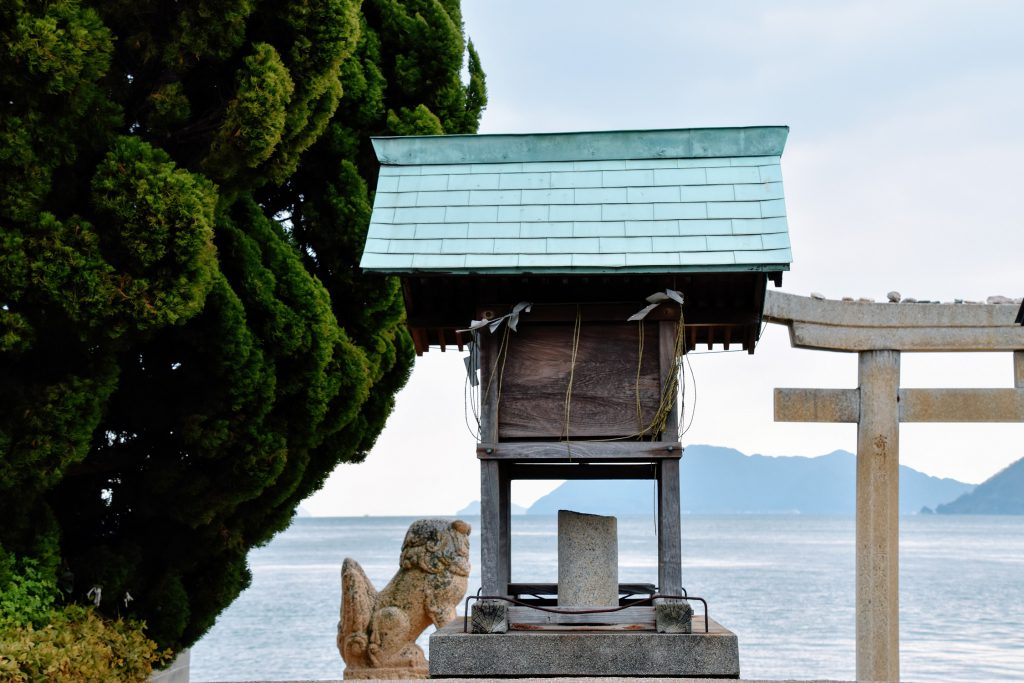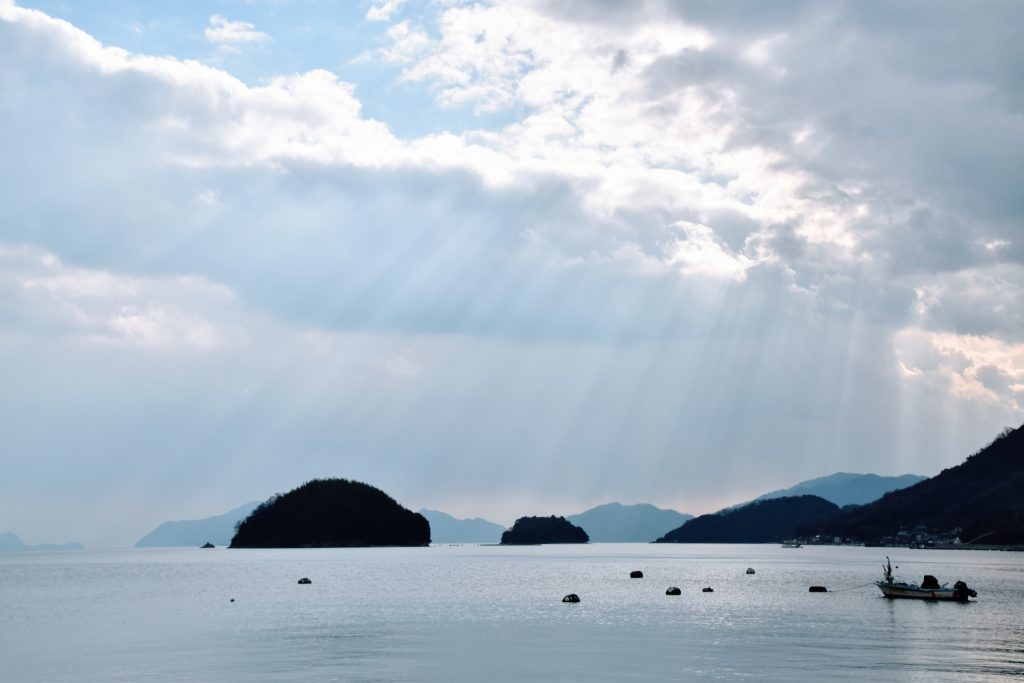 Iwashijima[岩子島]
Across the red Mukaishima Bridge, the little island Iwashijima makes an excellent self-contained excursion. One one side of the narrow, little trafficked road locals cast fishing lines against the backdrop of the glistening sea framed by the Innoshima suspension bridge. On the other, people are at work in the hillside citrus orchards which are dissected by rusty rails on which carts ferry produce.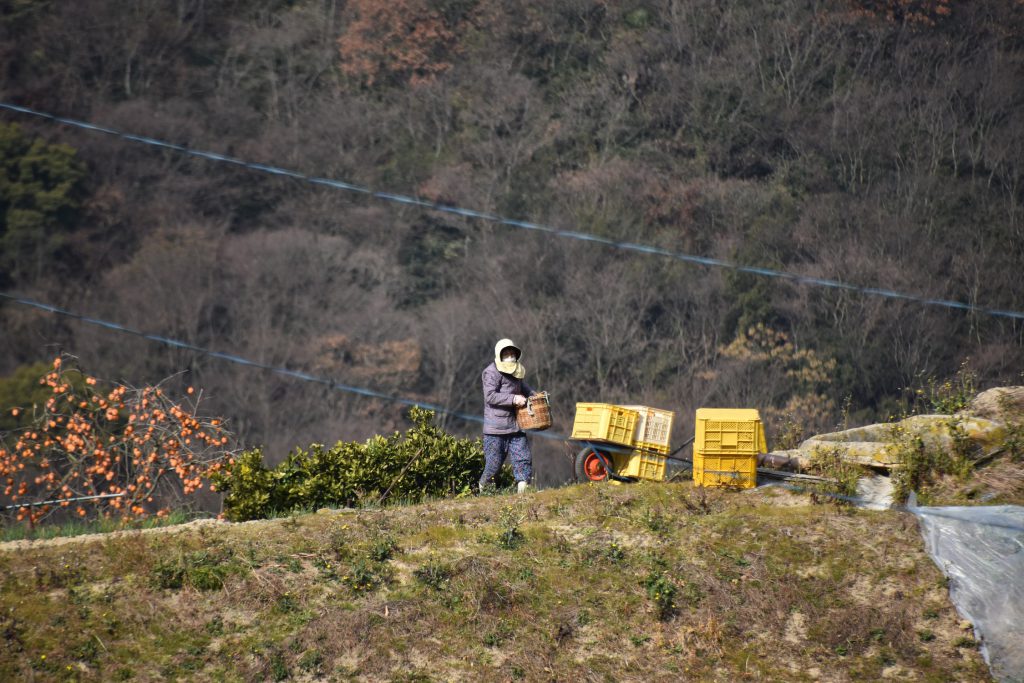 Itsukushima Shrine[岩子島厳島神社]
A large torii gate stands on a beach before the Itsukushima Shrine on Iwashijima. The gate may not be as grand as that of its more famous namesake on Miyajima and the shrine buildings of more simple construction, but this is more than made up for by its splendid isolation. Be sure to check out the images of the 47 ronin depicted in paintings hung below the eaves of the main shrine building.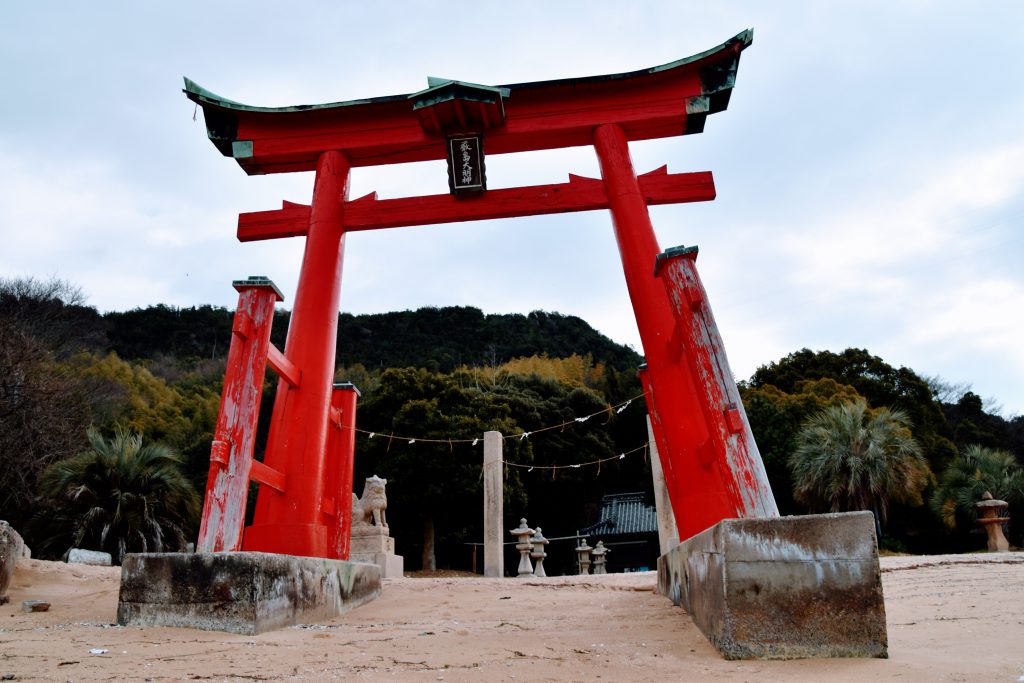 Jochūgiku Shrine[除虫菊神社]
The aroma of burning mosquito coils evokes strong feelings of nostalgia for among many Japanese people. It's a sensation for which we can thank Eiichiro Ueyama , the founder of Kincho with its distinctive red rooster label. After being introduced to a pretty flower reminiscent of a daisy that has insect repelling properties, Ueyama began growing the flowers locally to produce mosquito coils. A small shrine dedicated to Ueyama can be found in the grounds of Kamemori-hachiman Shrine.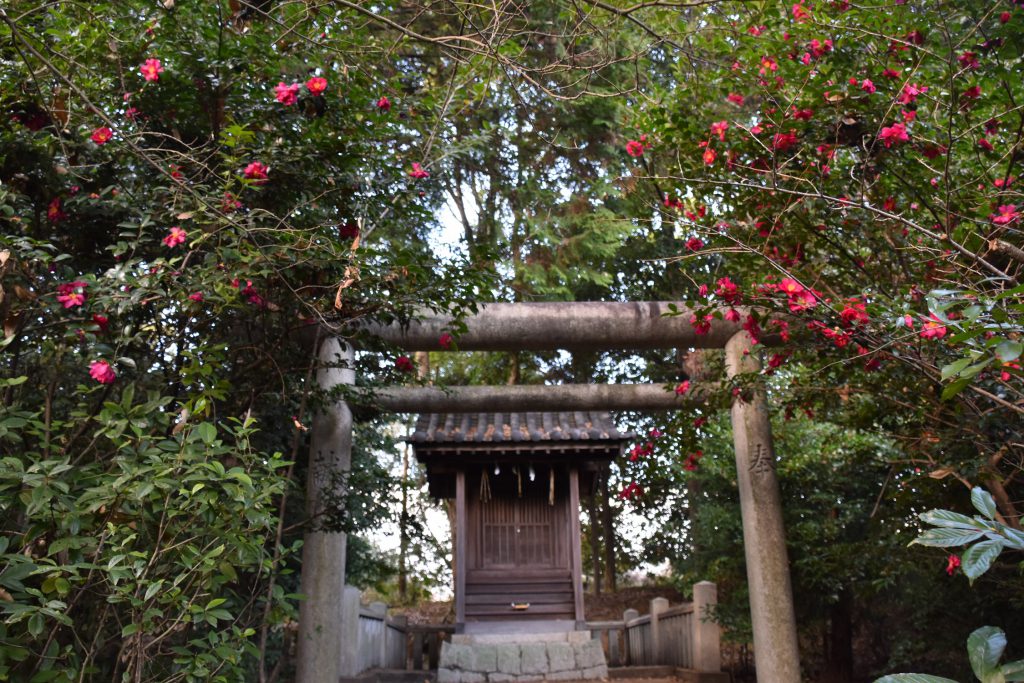 Tachibana[立花]
Tachibana on the southern coast of Mukaishima has some lovely long beaches and gorgeous views. The Tachibana Shokudo with its well-tended lawn and stylish interior is a very popular place to stop for lunch. Nearby, Sorire is a little bakery and cafe tucked below the site of former Suigun castle Shiroyama overlooking a temple perched on a rocky outcrop above a little harbor.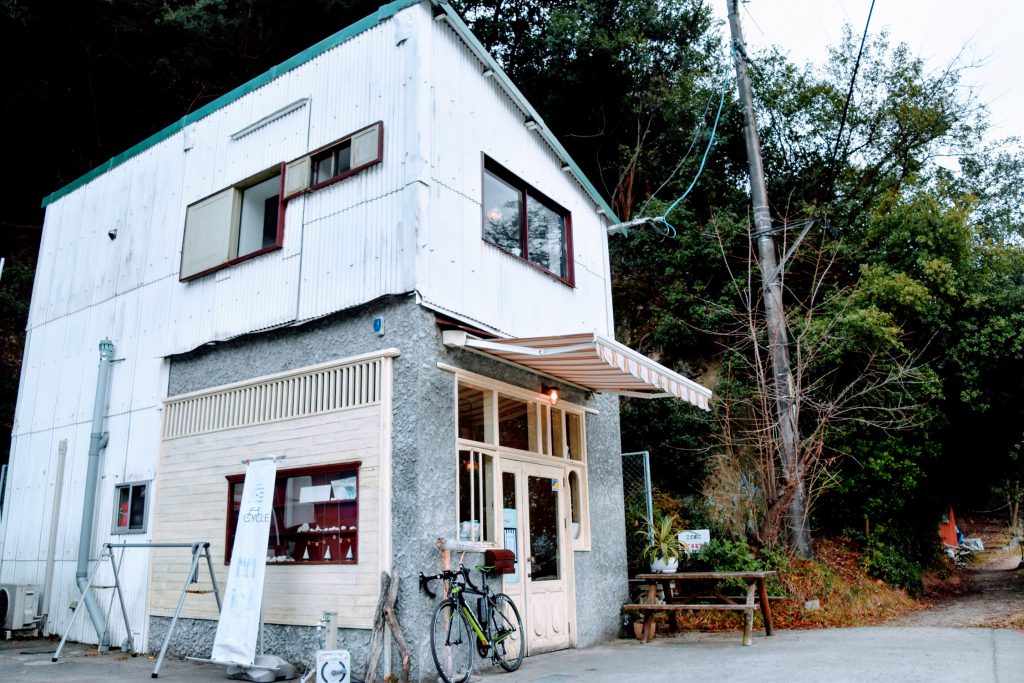 Mt Takami[高見山]
Standing 283m above sea level, Mt Takami towers above Tachibana, and offers a 360 degree panorama view of the surrounding area. You can drive to the summit along a twisting road and you can get there by car from Onomichi in about 30 minutes. You can also hike up a nature trail from the Mukaishima Orchid Center; needless to say, it's a challenging bike ride.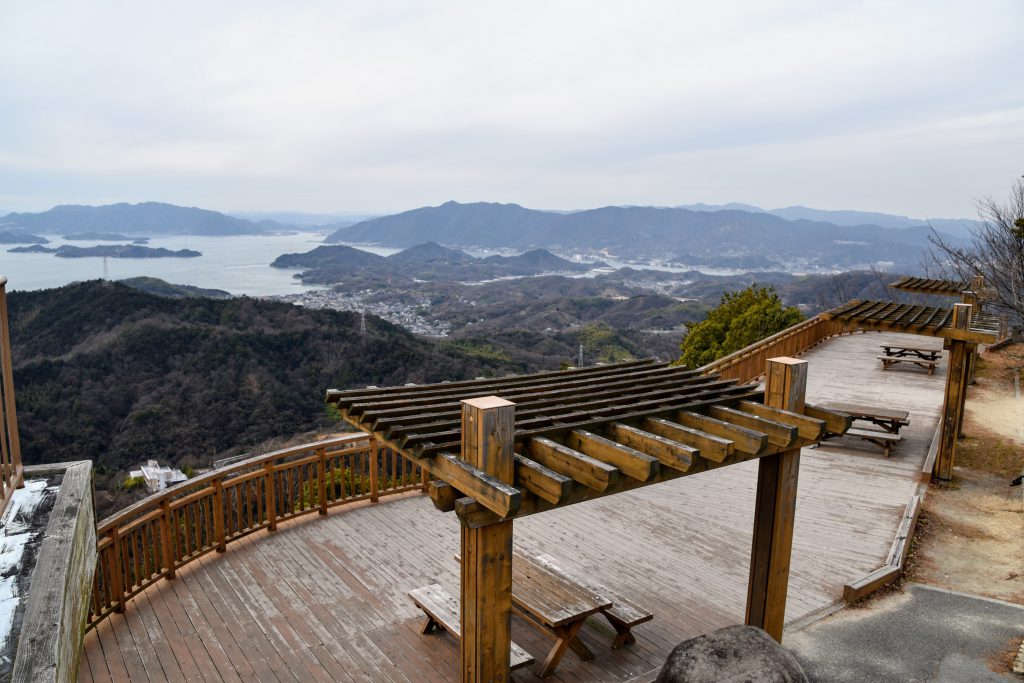 The Shimanami Kaido begins on Honshu in Onomichi City.
across the six islands of Mukaishima Ikuchijima, Omishima, Hakatajima
and Oshimbegins on Honshu in Onomich on Honshu in Onomichi City